Punjab govt appoints 1,183 multi purpose health workers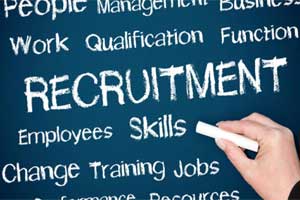 Chandigarh: Punjab Health and Family Welfare Minister Brahm Mohindra today handed over the appointment letters to the first lot of 300 newly appointed Multi Purpose Health Workers-Male (MPHW). A total of 1,183 Multi Purpose Health Workers (male) have been appointed by the health department through a recruitment process initiated by Baba Farid University of Health Sciences, Faridkot. A counselling and online station allocation session for these new appointees was organised by the health department here.
Addressing the newly appointed MPHW's, Mr Mohindra congratulated them to the department and exhorted them to work dedicatedly and selflessly for providing better health care services at the doorsteps of people.
He said that these workers shall be a positive interface between the department and the community and it will be their duty to sensitize the community regarding the services and facilities being given by the health department to the people of Punjab. He emphasized them to become 'agents of change' for the betterment and good health of the community.
The Minister said that these workers shall work at grass-root level in the sub-centres and it will be their duty to promote national health programmes like maternal and child health, immunization and especially the control of vector-borne disease like malaria and dengue through prevention and awareness.
Besides, these workers shall be instrumental in extending other health programmes also at the doorsteps of people especially in the rural as well as remote areas of the state. He recounted the initial hiccups and hurdles faced by the department in the process of appointing these MPHW's, however, the consistent efforts made by the department helped to overcome the roadblocks.
Mr Mohindra said that 32 differently abled candidates have also been appointed and they have been given top priority while choosing the stations of posting. He said for all candidates, the department has followed a very transparent procedure while allotting them stations.
All stations were displayed on the wide screen and candidates were allotted the stations as per their choice in accordance to their merit, respectively. He assured that this initiative will give a major uplift to the health services in the state.