Punjab Govt hospitals do not have 50 pc medicines: PGI Study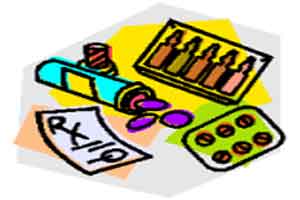 Treatment in the government hospitals of Punjab is going to be tougher for the medical practitioners, as the state facilities seem to be suffering from lack of medicines.
A recent study conducted by researchers at PGIMER reveal that the healthcare institutions at the state provide less than 50 percent of the essential medicines that they are supposed to provide.
The study was carried out in about 40 public health facilities across 12 districts. One medical college, six district hospitals, 11 community health centres (CHCs) and 22 primary health centres (PHCs) were selected.
If the Essential Medicine List (EML) of the Department of Health (DoH) are to be followed, the government should provide 92 types of medicines free of cost in PHCs, 132 at the CHC level and 160 at tertiary-level care (district hospital/medical college).The study found that the overall availability of essential medicines in public sector health facilities and hospitals was 45.2 per cent in Punjab, well below the WHO standards of 80 per cent. The state has fared only marginally better than Bihar (43 per cent), while Tamil Nadu tops the list with 88 per cent availability of medicines.Regarding the nature of medicines, it was found that the availability of anti-hypertensives and anti-diabetics was around 60 per cent and 44 per cent, respectively.
"At least one drug in each of the categories, including analgesic/antipyretic, anti-helminthic, anti-spasmodic, anti-emetic, anti-hypertensive and uterotonics were nearly universally available in public sector facilities," the study observed.The availability of medicines such as thrombolytics, anti-cancer and endocrine medicines was less than 30 per cent in public sector facilities.
The overall availability of medicines in Punjab was 45.2 per cent (district hospitals), 48 per cent (PHCs), 44 per cent (CHCs) and only 4.4 per cent at the medical college level. In the medical college in Punjab, apart from some anti-bacterials, anti-cancer agents and anaesthetic medicines other essential medicines were found out of stock.In Punjab, among the medicines which were not available at the time of the survey, nearly 40 per cent were out of stock for 3-6 months and 19 per cent for more than six months. About 27 per cent of anti-hypertensives and 19 per cent of anti-diabetics were found out of stock for more than six months.
The average number of 'out of stock' days for analgesics, endocrine, anti-asthmatic and anti-helminthic medicines was 231, 211, 193 and 186, respectively.Around 95 per cent of public health facilities in Punjab had the dedicated storage space with temperature control and proper ventilation. Cold storage facility was available in 85% facilities of the state.
According to experts, access to free essential medicines is a critical component of universal health coverage. "Poor availability of medicines in the public health care system has pushed up private out-of-pocket expenditure due to medicines. Though Punjab has recently made efforts to institutionalise drug procurement to provide uninterrupted access to essential medicines free of cost in all public hospitals and health centres, a lot more needs to be done," said Dr Shankar Prinja, School of Public Health, PGI to
Tribune India.