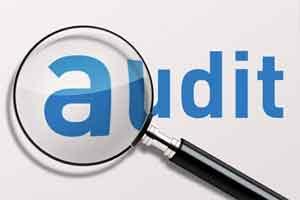 Punjab: In a recent audit done by the Union Health Ministry at PGIMER Chandigarh, there are reportedly gross irregularities noted by the former. More specifically, the ministry has found gross "irregularities and omissions" in accounting and administrative at the institute.
The audit team which visited the institute from July 27 to August 14 in 2015, has drawn this conclusion.
As implied in the report, it has been noted that there are administrative issues in handling the annual financial accounts at PGI. The major issue at handling the annual financial account seems to be the single entry system vs. the double entry system of accounting. The institute has been following a single entry system, in spite of the disapproval of the CAG on the matter.  Besides, the contractor bills, and staff bills at the engineering wing of the institute is examined just by a clerk; not as per the technical requirements. Inaccuracies have also been noted in the contractor's bill in levy of a tax deduction in their bills by the institute-which has not been shown in the accounts book anywhere.
As a result of these noted deficiencies in the report, the report maintains that the government and its staff is likely to suffer a loss. PGI has also been advised to maintain a double entry system.
Express newspaper reported that, "It advised it to adopt a double entry system and that vouchers may be sent to the account branch by the engineering wing while issuing cheque memos.It also advised that a centralised gradation list of all clerical staff be maintained. The action take in this regard may be intimated to audit," the report said
On irregularities, the report said, "Though PGI is maintaining the annual financial accounts, it has also been maintaining single entry system in spite of several objections raised by CAG."
It further revealed that an engineering wing of the institute has six divisions. "All the contractors bills, staff bills are passed by the engineering wing itself and a memo without enclosing vouchers has been sent to the account section of PGI to issue a cheque. It has also come to notice that all the contractors bills are checked and examined by a clerk and not a qualified AAO or AO," the audit team pointed out.
"It has come to our notice that from contractors bills a deduction @ 1.5 per cent of bill amount has been made on account of water charges. But, the deduction is nowhere shown in the account," the report claimed. The audit team also noticed that the clerical staff of the engineering wing has not been included in the centralised gradation list of the institute. " Institutions maintaining annual financial accounts…should preferably maintain double entry system for more accuracy," the report pointed out.
0 comment(s) on Punjab: PGIMER audit reports shows accouting irregularities