Punjab to hire more psychiatrists to deal with drug menace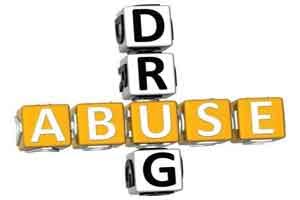 Chandigarh: 
In a bid to strengthen the anti-drug campaign, Punjab Chief Minister Amarinder Singh today directed officials to hire retired government psychiatrists to handle the increased inflow of patients at de-addiction centres.
Singh directed the officials to formulate strategies for ensuring security of drug addicts and their families coming to the de-addiction and rehabilitation centres, and for a holistic media campaign to effectively spread awareness on drugs, according to an official statement issued here.
At a weekly review meeting of the Cabinet Sub-Committee set up to monitor the anti-drug measures taken by various agencies, the chief minister asked the district authorities to crackdown on centres selling 'Buprenophine - Naloxone' in large quantities in violation of prescribed protocols.
He directed the chief secretary to approach the Union Ministry of Social Empowerment and Justice for financial grant for setting up additional private de-addiction centres in Punjab to complement the state government's efforts to contain drug abuse.
To reach out more aggressively to the people with information on various anti-drug government programmes, Singh asked the health department to involve SDMs, BDPOs and village panchayats in dissemination programmes.
The list of the nearest Outpatient Opioid Assisted Treatment (OOAT) centres should be displayed on billboards and hoardings at strategic places, including bus stands, government hospitals and civil dispensaries in all cities, towns and villages across the state, he said.
The chief minister also directed the ministers in-charge of the districts concerned to hold regular meetings, along with the MLAs, to keep strict vigil over the treatment and medical care facilities being extended to the drug addicts at the government drug de-addiction and rehabilitation centres.
Singh asked the Sports & Youth Welfare Department to evolve an action plan for the revival of youth clubs in villages and encourage these clubs to regularly organise kabbadi, volleyball and hockey tournaments in order to constructively channelise the energy of youth.
Read Also: 
Free treatment for poor drug addicts in Punjab