Punjab: Violence at a government hospital emergency ward hurls staff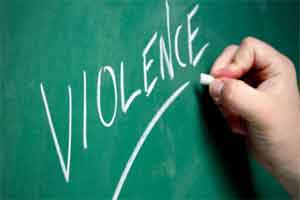 Amritsar: A case of manhandling of doctors and allied medical staff has been reported from Bebe Nanki Mother and Child Care Centre at Government Medical College. The health staff had to shut themselves inside the operation theatre to get saved from the furious attendants of a pregnant women. A complaint has been filed in this regard in the local police station.

The incident occurred on Sunday night, where a pregnant woman was admitted into the emergency ward of the hospital. The attendants of the women wanted first preference to be given to their patient at emergency ward, considering she was pregnant.

Since at an emergency ward every patient is a priority and needs first attention, the doctors were reluctant to listen to their erroneous demands. All the patients in the emergency ward were being seen by doctors and staff on the basis of queue following the basic norms of any health care centre.

The attendants of the lady started creating a ruckus with the hospital staff that was present at causality. The tiff became such ugly that the doctors and the staff involved had to run and lock themselves in the operation theatre to save themselves from the furious accompaniments of the pregnant lady.

The doctors working at the hospital, have blamed the hospital for not being able to take measures to ensure their security . A resident doctor working with the hospital told tribune,  "We have demanded from the hospital management to issue entry passes to attendants of patients so that only one or two can enter the premises. Sometimes when there is more number of attendants with a patient, they create ruckus."

"The attendants of patients sometimes fail to understand that every patient is an emergency case and doctors cannot pick and choose between them," stated Hospital's medical superintendent, Dr Ram Sarup Sharma.