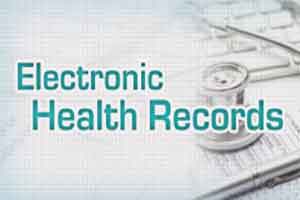 Software which uses a quick response (QR) code to scan a patient's medical history has been jointly developed by a final year engineering student of the Vishwakarma Institute of Information Technology, in association with general physician Shishir Joshi. Even, the contact details of an individual are just a scan away now, using the new software.
Prasad Seth is the engineering student, and the software is appropriately titled the 'Health Scan Card'. The software doesn't need an internet connection to run, as such is a handy situation to handle emergency situations.
The immediate plan is to make this software service available in partnership with hospitals, and provide people with medical identification cards with the said QR code printed on each, as implied by Seth.
Joshi further implied that this is the first such steps towards implementing a standardized format of health cards. It will be a new medium to help medical practitioners access their medical history.
As reported by TOI, Explaining the working of the software, Seth said, "It will generate a QR code which can store medical and other details of an individual. One just needs to scan the code through a smart device to avail the given information. It will save a lot of time in case of accidents or when the patient is unable to give out details to a doctor due to a variety of reasons, like physical or mental shock."
"Once the details are available on the software, the doctor can plan a targeted and suitable treatment while getting in touch with the emergency contact of the person," he added.
Joshi further added that he is currently in talks with the Maharashtra chief minister for the potential roll out of the software.
0 comment(s) on Quick response code for medical records developed