Quit line on tobacco packs: Doctors and former smokers hail move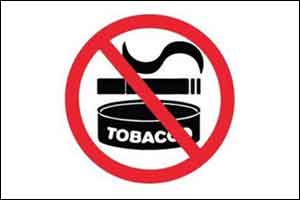 Thiruvananthapuram: The Centre's decision to include the quit line number -- 1800-11-2356 on all tobacco packs from September 1, 2018, would be a boon for those who want to quit tobacco use, but do not know how to, say health experts and former smokers.

Help is just a call away and all a smoker or tobacco user needs to do is to dial the toll free National Tobacco Quit line of the Union Health Ministry. At the other end, trained counsellors will listen to the smoker or tobacco user's history and advise appropriate solutions and strategies to quit this deadly habit in a time-bound manner.

Appreciating the Union Government's move, Kerala Indian Medical Association (IMA) president Dr EK Ummer said, "Including the quit line number through all tobacco product packs will increase its familiarity with both users and non-users, leading to more number of users coming forward to quit voluntarily." On the new set with grotesque images of oral cancers, Dr Ummer added, "As a doctor, it pains me to see these visuals. It will surely act as a deterrent to smokers and tobacco users."

Dr KR Thankappan, Emeritus Professor, Achutha Menon Centre for Health Science Studies, who for long has campaigned building up tobacco cessation infrastructure in the state and the country said, "Tobacco cessation rates in India are as low as 2-3 percent. While this tells us about the extremely addictive nature of tobacco products, it is also a pointer to inadequate cessation services."

"The decision to include the quit line number along with the revised pictorial warnings is a welcome first step," he added even while calling for extending the service in all major Indian languages including the current English and Hindi versions.

Suresh KC, Secretary, 'Munnetam' -- a collective of tobacco quitters formed by Malabar Cancer Centre, Thalasherry said, "The quit line service will be helpful to all those who earnestly want to give up various forms of tobacco use." This former smoker and tobacco user quit at the age of 35 years in 2015 after having started as a 17 years. 'Munnetam' has over 160 successful tobacco quitters in it.