Direct Thrombus imaging by MRI cost effective for recurrent ipsilateral DVT: study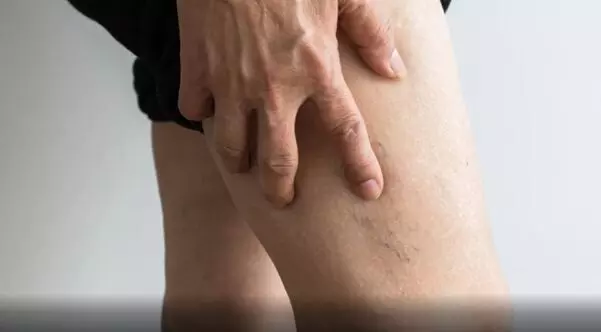 A recently published research report has shown that diagnostic strategies with magnetic resonance direct thrombus imaging (MRDTI) for suspected recurrent ipsilateral DVT have generally lower 1-year health care costs than strategies without MRDTI.The findings have been published in Blood Advances.

Venous thromboembolism (VTE), including pulmonary embolism (PE) and deep vein thrombosis (DVT), poses a major health care burden. Magnetic resonance direct thrombus imaging (MRDTI) is a noninvasive magnetic resonance imaging technique that directly visualizes acute thrombi. MRDTI has been shown to accurately distinguish acute recurrent DVT from chronic residual thrombotic abnormalities and was proven to be an accurate, simple, feasible, and reproducible diagnostic test for ruling out acute recurrent ipsilateral DVT. Importantly, compression ultrasonography (CUS), which currently is the imaging test of choice in suspected recurrent DVT, was found to be associated with an excess of false-positive diagnoses of 19% compared with MRDTI.
With this background,researchers undertook a study to set up to perform a 1-year cost-effectiveness analysis of different diagnostic scenarios with or without MRDTI for suspected recurrent ipsilateral DVT, specifically in the Dutch health care setting, to better determine the potential role of MRDTI in daily clinical practice.
Regarding the study protocol,Patient-level data of the Theia study (NCT02262052) were analyzed in 10 diagnostic scenarios, including a clinical decision rule and D-dimer test and imaging with CUS and/or MRDTI. The total costs of diagnostic tests and treatment during 1-year follow-up, including costs of false-positive and false-negative diagnoses, were compared and related to the associated mortality. T
Data analysis revealed the following facts.
The 1-year health care costs with MRDTI (range, €1219-1296) were generally lower than strategies without MRDTI (range, €1278-1529).
This was because of superior specificity, despite higher initial diagnostic costs. Diagnostic strategies including CUS alone and CUS followed by MRDTI in case of an inconclusive CUS were potential optimal cost-effective strategies, with estimated average costs of €1529 and €1263 per patient and predicted mortality of 1 per 737 patients and 1 per 609 patients, respectively.
" In contrast to what many clinicians may believe, strategies including MRDTI were not more expensive than strategies without MRDTI but had comparable or higher diagnostic certainty. Therefore, compared with CUS alone, applying MRDTI in clinical practice will not increase health care costs."The team concluded.
Primary source: Blood Advances
Source : Blood Advances