Portable MRI promising for critically ill patients in ICU settings; finds study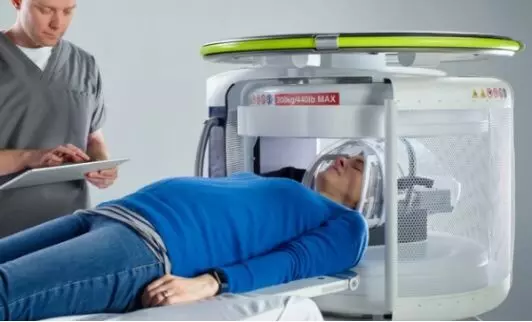 In a recently published study in Critical Care Explorations , use of portable MRI has been found to be safe, feasible, and led to changes in clinical management based on imaging results.

"We report on the safety and feasibility of utilizing portable MRI in the ICU setting and the clinical utility of this technology. The images acquired can facilitate more targeted treatment by medical providers. We have established a working protocol for bedside imaging in the ICU and provide an experience-based account of the utility of this point-of-care MRI."wrote the research team
Patients in ICUs often require neuroimaging to rule out a wide variety of intracranial problems. CT may be available in the ICU itself, but MRI has greater sensitivity for many conditions that affect the brain. However, transporting patients who are on ventilators and other life-sustaining devices is a labor-intensive process and involves placing the patient at risk for adverse events. This is a report of portable MRI in a clinical setting.
As for the study design,the current study is a prospective, nonrandomized, observational study at one institution, utilizing a 0.064-T, self-shielding, portable MRI in ventilated patients in an ICU setting.
Nineteen patients with laboratory-confirmed severe acute respiratory syndrome coronavirus 2 infection were taken for the study. Patients selected for imaging had any of the following: 1) unexplained encephalopathy or coma, 2) seizures, 3) focal neurologic deficit, or 4) abnormal head CT. Imaging was performed in each patient's ICU room with a portable, self-shielding, 0.064-T MRI.
Data analysis revealed the following facts.
Among 19 patients, 20 MRI scans in seven ICUs were acquired between April 13, 2020, and April 23, 2020.
No adverse events to patients or staff from MRI acquisition were reported.
In 12 patients, abnormal findings were seen, which included increased fluid attenuated inversion recovery signal (n = 12), hemorrhage (n = 3), and diffusion-weighted imaging positivity (n =3). Imaging led to changes in clinical management in five patients.
For the full aticle, follow the link: doi: 10.1097/CCE.0000000000000306
Primary source: Critical Care Explorations
Source : Critical Care Explorations