TB can be detected on smartphone using new model: Study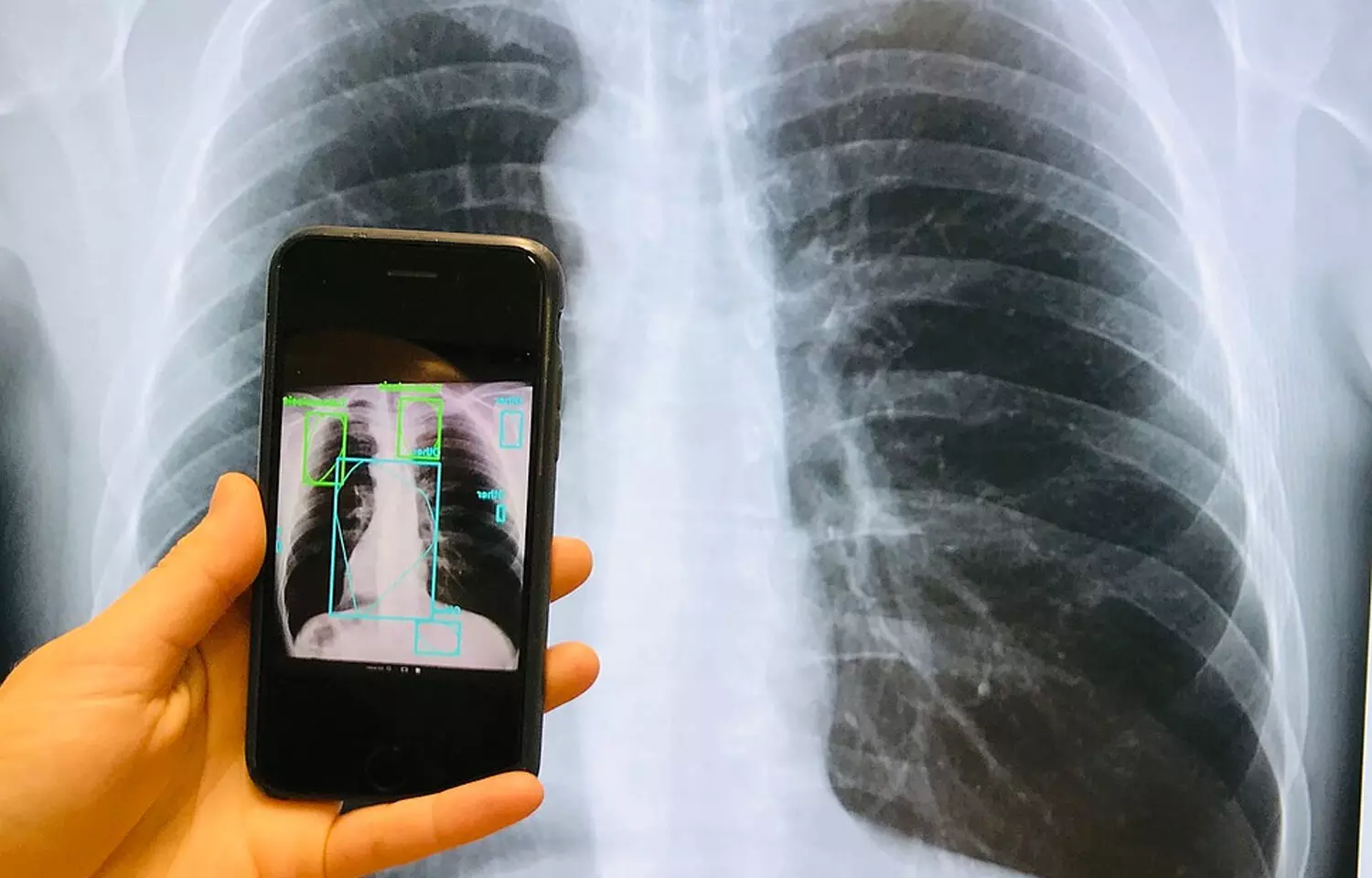 USA: A deep learning-based tuberculosis (TB) detection model developed by researchers can detect TB on phone-captured chest X-ray photographs, reveals a new study. The model called TBShoNet, analyses photographs of chest X-rays taken by a phone camera. The findings of the study are relevant keeping in mind the importance of early diagnosis of TB in enabling effective treatments.

The findings were presented at the Radiological Society of North America 106th Scientific Assembly and Annual Meeting (RSNA 2020).

Po-Chih Kuo, from Massachusetts Institute of Technology, and colleagues described how TBShoNet provides a method to develop an algorithm that can be deployed on phones to assist healthcare providers in areas where radiologists and high-resolution digital images are unavailable.
The researchers used three public datasets for model pre-training, transferring and evaluation. They pretrained the neural network on a database containing 250,044 chest X-rays with 14 pulmonary labels, which did not include TB. The model was then recalibrated for chest X-ray photographs by using simulation methods to augment the dataset. Finally, the team built TBShoNet by connecting the pretrained model to an additional 2-layer neural network trained on augmented chest X-ray images (50 TB; 80 normal).
To test the model's performance, the researcher used 662 chest X-ray photographs (336 TB; 326 normal) taken by five different phones. TBShoNet demonstrated an AUC of 0.89 for TB detection. With optimal cut-off, its sensitivity and specificity for TB classification were 81% and 84%, respectively.

"We need to extend the opportunities around medical artificial intelligence to resource limited settings," says Kuo.
Reference:
AI Model Aids in TB Detection via Smartphone: Research news from the Radiological Society of North America 106th Scientific Assembly and AnnualMeeting (RSNA 2020) – Nov. 29, 2020
Source : RSNA 2020