RAID on illegal abortion racket : 68 year old Paediatrician arrested; clinic, machinery sealed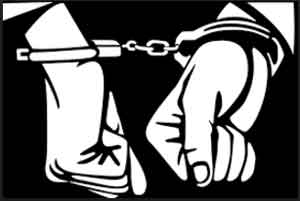 Pune: A 68 year old local paediatrician along with a homeopath are amoung the 6 arrested by the Solapur police for running an illegal abortion racket in the areas. All the men arrested including the doctors and the medical supplier have been charged under 8 sections of the Indian Penal Code (IPC) and also under the provisions of the Medical Termination of Pregnancy Act.
A recent report in TOI states that the paediatrician has been remanded in the judicial custody and his clinic and machinery have been sealed. Further investigations have revealed that the doctor had also not renewed the licence for his clinic with the local authorities citing his unwillingness to run the clinic due to old age
The arrests came following a raid that was conducted at the paediatrician's nursing clinic and x-ray clinic in Mangalvedha. Cops suspected that sex determination tests were being carried out at the clinic before aborting the female fetuses. Based on a tip-off, the police raided the clinic where 3 pregnant women were found, who were under the influence of local anaesthesia. On inquiring them, it was found that 2 of them came there to abort their female fetuses.
Further investigation revealed the involvement of other members of the racket one after the other, including a 51-year-old Homeopath, who owns a Sanchit Hospital in Mhaswad. He along with the medical supplier would pick on the women willing to abort the female fetus and guide her to the paediatrician for the process of termination. The inspectors also seized allopathic drugs used for termination pregnancy from his hospital. The doctor was detained from his residence on December 8 2019.
Another tenth pass man with a one "naturopathy degree" identified as Babar who owns a clinic in Kadegaon; and Suresh, who would supply medicines to the doctors were also held for being involved in the racket.
Also Read: PCPNDT violation: BAMS practitioner arrested for conducting Sex determination test via forged sign on USG slip
"All six have been charged under eight sections of the Indian Penal Code (IPC), including 313 (miscarriage without woman's consent) and 315 (act done with intent to prevent child from being born alive or to cause it to die after birth), and other sections related to forgery, theft, destroying evidence and criminal conspiracy. They have also been booked under provisions of the Medical Termination of Pregnancy Act," inspector A R Gade of the Mangalvedha police station told TOI.
Presently, the paediatrician along with Suresh and the husbands of the two women admitted at the clinic are in judicial custody while the Homeopath and Babar were produced before the Mangalvedha court on December 9 and remanded in police custody for four days.