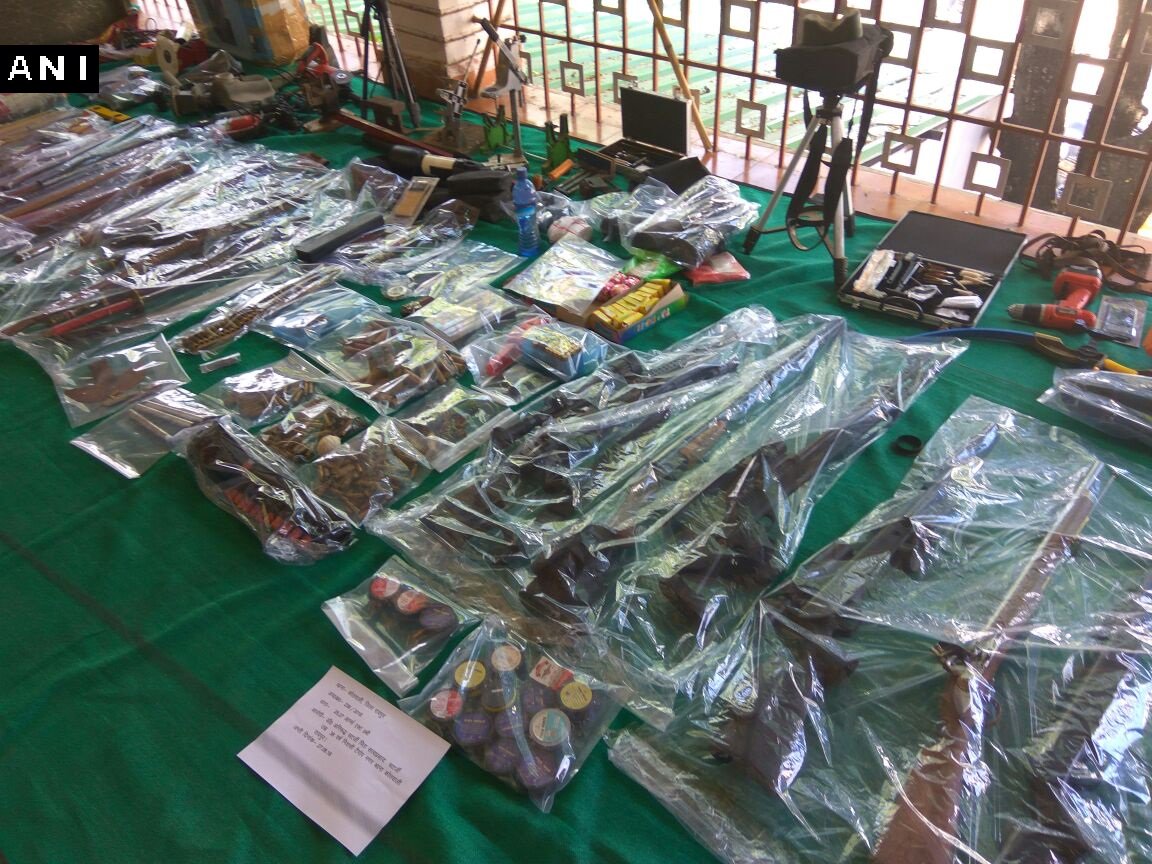 Raipur: In a shocking expose, a homeopathic doctor in the city has been caught running an arms repairing and modification workshop here
Two persons, including the homoeopathy doctor have been arrested in this regard.
A cache of weapons and ammunition, including a modified 315 bore rifle and a 12 bore gun, was recovered from the workshop established in a multi-storeyed house, they said.
The doctor, Aniruddha Chatterjee, who had allegedly set up the arms repairing and modification workshop at his house in Tagore Nagar in Raipurs heart, and his friend Rajesh Pal were nabbed late last night, Additional Superintendent of Police (Crime Branch) Ajatshatru Bahadur Singh told PTI.
Chatterjee and Pal, both 38, were booked for possessing illegal arms and ammunition.
"As per preliminary investigation, the recovered items do not have any link with Naxals," Singh said, but added a thorough probe was on.
A unit of Crime Branch had been engaged in collecting inputs about people possessing illegal firearms in the capital for the past few months.
During the process, they received specific information about Pal, a native of Tikrapara here, that he possessed a pistol procured illegally. After verification, Crime Branch took Pal, who works in a construction company, into custody for interrogation yesterday, he said.
A pistol and seven live rounds were recovered from the house of Pal, who claimed he received them from his close friend Chatterjee, he said.
He revealed that the workshop was on the third floor of Chatterjees house. Police swung into action and a team, which included Crime Branch members, raided Chatterjees residence and unearthed the illegal facility, he added.
Besides the two guns, 32 revolvers, 148 live rounds of different guns, 529 empty cartridges, one box of gunpowder, 10 pieces of air gun parts, eight pieces of revolver grips, one air gun barrel, one rifle handle, one cutter machine, 20 bows, dummy guns and several tools and machines were recovered, Singh said.
Several sharp-edged weapons, including seven swords, two knives and as many javelins were also seized.
According to Chatterjee, he set up the facility because he was passionate about possessing weapons and their modification and was not involved in their illegal sale, police said.
The source of arms and ammunition recovered from the site was being ascertained, Singh said.
Chatterjee and Pal are yet to be throughly interrogated, he said, adding that once it is done the probe will move forward
0 comment(s) on Raipur: Homeopathic doctor arrested for running weapons repairing factor