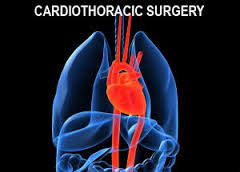 Raipur Medical College (RMC) has performed its first cardiothoracic surgery at the hospital. The team of cardiologists at RMC have implanted a pacemaker post the surgery.
The heart of the patient started beating instantly after planting the pacemaker, who had earlier developed infection caused by the implant.
This patient had a pacemaker implanted earlier by a private hospital in Bhillai two years ago. However, there was reported infection after one and a half years, six months ago. The patient went to another private hospital for infection treatment. The doctors implanted the same pacemaker at the same spot again.
As reported by TOI, the implant however got infected again and eroded the chest wall, said Dr Smit. "When the patient came to us, the pacemaker was literally hanging within his chest wall and pus was oozing out, besides swelling on the chest and neck," he said.
Dr Smit said after examining the patient, their team realised that the implant could not be installed again in the chest and only option available for treatment was a cardiothoracic surgery and installing the pacemaker in the abdomen. He said help was sought from cardiothoracic surgeon Dr Nishant Singh Chandel of RMC alumni.
"Though infections due to implants in the body are not unusual, they can get problematic if ignored or not treated properly and can become even life threatening. In this particular patient, his neck veins were also found blocked due the infection caused by the pacemakers lead. The patient in presently on the way to recovery," he said.
0 comment(s) on Raipur Medical College performs cardiothoracic surgery