Rajasthan: B-scan Machines to fall under PC-PNDT Act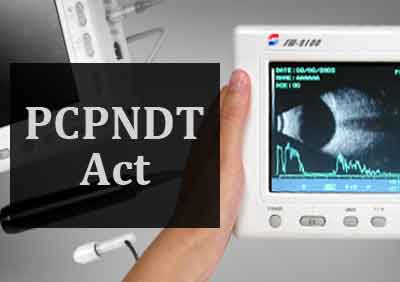 Jaipur: Ophthalmologists working in the state, may soon have to get their B-scan eye machines registered with the PNDT authorities as the state government is mulling to bring the said machines under the ambit of the PC-PNDT Act.

The logic behind this move is quite simple, with the argument that the probe of these B-scan machines which are ordinarily used for  clinical assessment of various ocular and orbital diseases is likely to be misused for determining the sex of the foetus.

TOI reports that in a meeting with the health department held last week, State Health Minister, Rajendra Rathore told the authorities to make registration compulsory for keeping B-scan eye machine under the provisions of PCPNDT Act

This comes after a report submitted by the Chief Medical and Health Officer ( Bikaner) Dr Devendra Chaudhary along with PBM Hospital's radiology HOD Dr GL Meena in the month of may, pointing out to the possible misuse of B-scan machines for the purpose of sex selection

"The technology in B-scan machine and sonography machines is the same. But, B-scan machines are being sold and kept without any licence. So, there is a possibility of misuse of B-scan machines for sex selection," Dr Chaudhary told ToI.

Thereafter the health department looked up to experts in SMS hospital, for their opinion. With the said doctors also confirming the possibility of misuse of the B-scan machine for ultrasounds for sex selection, the authorities are now rushing to bring these under the ambit of the PC-PNDT Act in the state.