Rajasthan Doctors call off strike, Govt agrees to demands including Rs 10,000 grade pay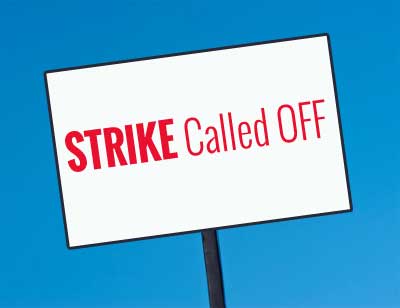 Jaipur: Doctors in Rajasthan finally called off their 7 day strike, after a successful meeting with the Health minister saw the government agreeing to the doctors 33 demands.
A confirmation of the end of the strike was made by the Dr. Ajay Choudhary, president of All Rajasthan In-Service Doctors Association (ARISDA). "The government gave nod to all our 33 demands including grade pay scale of Rs 10,000 and arrears. All in-service doctors will return to their duties from Monday morning," he said.
It is reported that Sunday saw representatives of ARISDA having an almost 9 hour meeting with the minister. It appeared that the meeting had yet again reached an impasse, yet almost near midnight, State health Minister announced that a positive agreement had been reached.
"As per the agreement government promise to execute all our demands. The only demand, to run hospitals in single shift, will be referred to chief minister and she will take a call on it," Dr Jagdish Modi, coordinator of ARISDA told
DNA
.
Medical Dialogues had earlier reported that Doctors had been on strike in response to the failed negotiations with the government with respect to the demands.  Service doctors had submitted a set of 33 demands including the formation of a separate cadre for in-service doctors, Rs 10,000 grade pay benefit to doctors, rectification in salary discrepancy, housing facility and safety for all doctors. However, despite almost 6 rounds of negotiations with the state government, no conclusion was reached.
With doctors being on strike for a long period of a week, the state government had invoked RESMA and arrested as much as 14 doctors for not reporting on duty
Read Also: Rajasthan: Doctors arrests rise to 14, Govt gets nurses to prescribe medicines