Rajasthan govt hospitals earned Rs 82 Lakh from outside patients: RTI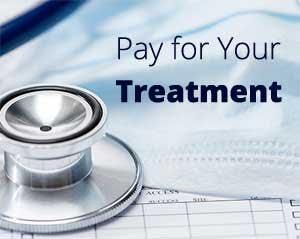 Jaipur: Two major state-run hospitals in Rajasthan earned over Rs 82 lakh in "other state fee" from patients coming from outside the state for treatment, according to an RTI reply.
In a reply to an RTI application, the Sawai Man Singh Hospital, Jaipur administration said the hospital earned Rs 32.99 lakh as "other state fee" from September 2016 to May 2017.
The earnings were in accordance with the charges fixed by the Rajasthan government for treatment of patients who come from outside the state, it said.
Similarly, the MB Hospital in Udaipur said that it earned Rs 49.80 lakh from 954 patients who came from outside the state for treatment till April.
The additional charge was imposed by the Rajasthan government as "other state fee" from January 2016.
"It is strange that government hospitals in Rajasthan are charging 'other state fee' from patients coming here for treatment from outside the state," RTI applicant Chandra Shekhar said.
He claimed that hospitals are charging Rs 750 per day for a general ward bed and Rs 1,500 for ICU.
"The RTI reply said they did so in accordance with the notification issued by the State Health Assurance Agency (SHAA), Jaipur, on January 1, 2016," Shekhar said.
However, officials said the additional fee was imposed after thorough discussion at the time of implementation of the state government's Bhamashah Yojna, which is aimed at transferring financial and non-financial benefits of governmental schemes directly to recipients.
"It is not a new move of the state. It is effective since the launch of Bhamashah Yojna. To give entitlement to the right beneficiary, state government had to make a policy," Health and Family Welfare secretary Naveen Jain said.
"At the time of its implementation, there were various issues. But, it was cleared by the state government that if Bhamashah Yojna has to pass on benefits to the right beneficiary then the policy has to be made," Jain told PTI.
Meanwhile, patients from other states taking treatment in government hospitals of Rajasthan alleged that they were being discriminated by being forced to pay more compared to patients from Rajasthan due to 'other state fee'.
"My father was brought to the MB Hospital in Udaipur on April 15. He stayed at the hospital for three days. For each day we had to pay Rs 750 for the bed which is quite expensive in comparison to what the private medical college in Udaipur charges for a bed," Jitendra Sharma, son of 73-year-old Motilal Sharma, a resident of Neemuch in Madhya Pradesh, said.