RESMA on 10,000 Doctors in Rajasthan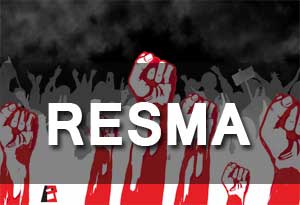 Jaipur: The Rajasthan government invoked the Rajasthan Essential Services Maintenance Act (RESMA)  on more than 10,000 thousand doctors. The notification came in the wake of the All-Rajasthan In-Service Doctors Associations decision to indefinitely strike work from December 18 over various demands.
The state government in its notification clarified that all services, offices, and activities of the state Medical and Health Department under essential services for the next three months starting from December 17, 2017.
The move would prohibit mass leaves, strikes, and interruption in the services of the department for the aforesaid period, officials said.
.
 Demand of Doctors
ARISDA had made a call for a state wide strike of government doctors in the wake of various pending demands not being fulfilled by the government. Various demands the doctors include 
hazardous service allowance, increase in rural allowance and single shift hospitals. Health officials said most of the demands had already been met and the remaining ones were in the pipeline.
The doctors are also demanding the cancellation of the transfers of 12 doctors as well as cases registered against the protesting doctors and others, reports Times Now
As part of ongoing protests, doctors posted in government hospitals at the state and district levels were examining patients in tents pitched outside the hospitals.
Last month, medical services in the state were adversely affected after doctors went on a strike. However, the crisis was resolved through talks.Soon after the strike was called-off, the government issued transfer orders to nearly a dozen doctors.The doctors association alleged that the government did not fulfil its demands even after a mutual consensus was reached, and had threatened to go on strike again.
Medical Dialogues team had earlier reported that dissatisfied with the nonfulfillment of their long terms demands, around 10,000 government service doctors submitted their mass resignations.
The demands include formation of a separate cadre for in-service doctors, Rs 10,000 grade pay benefit to doctors, rectification in salary discrepancy, housing facility and safety for all doctors, said Dr Ajay Chaudhary, president ARISDA.They are also demanding for running government health centres in a single shift and rural allowance, he said.
Read also: 10,000 Doctors submit their mass resignations in Rajasthan