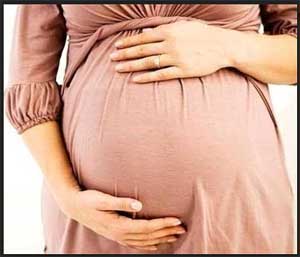 Jaisalmer: An unfortunate incident of medical negligence in a Primary Health Centre (PHC) at Ramgarh in Jaisalmer brought two male nursing staffs under the scanner of police authority. The PHC has been in target for allegedly mishandling  a case of delivery leading to the de-capitation of the baby.
The case concerns 24-year old Deeksha Kanwar, who went to the PHC, Ramgarh for the delivery of her fourth child. The two male nursing staffs attended the case in non-presence of any qualified doctor.
The husband of the patient told Indian Express, "I had taken my wife to the community health centre in Ramgarh on January 6 for delivery. The doctor wasn't present there, and the compounder called another person to help him during the delivery. A little while later, when my wife was in severe pain, they said there were complications and the child won't survive."
It was further alleged that the  two nurses tried to hide the result by not informing the family members about the incident and asked them to take the lady to Jaisalmer for further handling of the case.
At Jaisalmer, the gynaecologist at Jawahar Hospital, while attempting the case he realized that something horribly went wrong, therefore, he "referred her to Ummed Hospital in Jodhpur", reports HT.
Doctors at Jodhpur went through the case and informed the family that the nurses at PHC did a botched surgery where the body of the foetus had split into two parts. The torso came out and the upper body remained inside the womb which was later operated.
The family blamed the nurses for medical negligence and misleading them by giving wrong information.
The complaint was filed by the husband against the two nurses lodged a complaint in the local police station where he alleged that both of them were drunk while handling the delivery.
Jalam Singh, sub-inspector and investigating officer of the case informed HT, "When questioned, the hospital staffers handed over the lower part of the foetus to us."
A case has been registered under Section 304 A (causing death by negligence) and Section 336 (endangering the life of a person) of the Indian Penal Code (IPC) against Amritlal and Junjhar, police said.
Following the incident, two male nurses– Amrit Lal and Junjhar Singh– were suspended and Nikhil Sharma, in-charge, Ramgarh community healthcare centre, was put on awaited posting order.
"A doctor was put on awaited posting order and two male nurses were suspended Thursday night after finding negligence in the unborn delivery case," Joint Director, Jodhpur zone, S K Parmar said.
Rajasthan Health Minister Raghu Sharma has constituted a probe committee to look into the incident.
"A committee has been constituted to investigate the matter. Strict action will be taken against those found guilty. It is a severe case. The government has a zero tolerance policy towards such negligence and it will not be tolerated," he said.
The minister said the mother, Diksha Kanwar, was recuperating at the Umaid Hospital.
Read Also: Botched Gall Bladder Surgery: Surgeon, Nursing Home to Pay Rs 20 Lakh Compensation
2 comment(s) on Rajasthan: Nursing staffs of PHC Jaisalmer booked for botched delivery as baby splits in two