Rajasthan: Pakistani couple residing in Jaipur seeks MCI permission to practice in India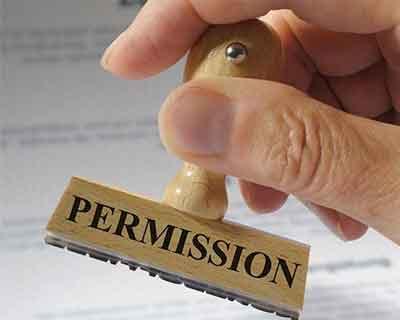 Rajasthan: There is a reported case of a foreign couple residing in Jaipur ( hailing from Pakistan) for last two years and hitting a roadblock with MCI. The couple-Dr Nirmala Maheshwari and Dr Ashok Maheshwari have not received MCI permission for practicing in India. In Pakistan, both of them were servicing in government hospital in Hyderabad (Sindh) until  June 2014. After which they came to India on a religious visa.
It seems that for not having proper documents and a work permit visa, the couple has been denied permission as yet. "Due to our paper issues we don't even have a valid phone and internet connection which is further preventing us to see my father and talk to my other relatives," said Nirmala to TOI also.
Incidentally, they are parents of Mashal Maheshwari, who earlier failed to appear in Neet due to her foreign origin. Only after External Affairs Ministry intervened in the matter, she was granted permission to pursue her medical dreams in India.
TOI earlier reported that Mashal Maheshwari, a 17-year-old Pakistani origin girl in Jaipur who scored 91% in her Class 12 CBSE this year, is jubilant. Her dream of becoming a doctor is finally coming true. Disconsolate that she could not appear in the common entrance exam for medical, NEET, as she wasn't meeting eligibility criteria, Mashal found solace when minister for external affairs Sushma Swaraj tweeted, "Mashal - Don't be disappointed my child. I will personally take up your case for admission in a medical college." Swaraj followed it up with yet another tweet after seeing the girl's interview on TV, and left behind her contact number.
Coming back to the story of her parents, the couple has completed their medical degree from Liaquat University of Medical and Health Sciences in Jamshori, Sindh in Pakistan. After leaving Pakistan, they are now in Jaipur, only employed as medical consultants in a private hospital in the city. They are not allowed to practice in India because of their foreign origin. They have received support from the hospital in which they are working, to avail their services on a contractual basis in the city.
However, having stayed in Jaipur for two years now, the family is accommodating well to the local culture. Having conversed in Urdu with family, they are now adapting to the Hindi language. The family is hoping that once they get the approval from the MCI they can make a better living for their son and daughter, reported TOI.