Rajasthan: State chooses pink colour for PHCs makeover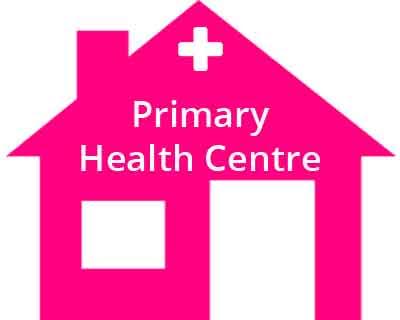 JAIPUR: The state is ready to provide its medical services with a new infrastructural colour. A model of 295 blocks of Primary health centres (PHC) in pink colour has been planned. These 295 blocks will be inaugurated on August 15, 2016.  Along with the walls, the healthcare staff would be dressed well in Pink uniform.
In Amber block, a model PHC has been developed in Jahota. It is painted in pink colour with red-colour bordering.Moreover, the covering gardens of these PHCs in Jahota are to be filled with Ayurveda plants such as tulsi and alovera.  This model PHC in Jahota is an amalgamation of allopathy and yoga.
In Continuation with their amalgamation process, a AYUSH doctor has been appointed at Model PHC centre to treat the patients with Ayurvedic medicines and a wellness centre of Yoga has also been developed where yoga will also be done regularly
The model PHC has been equipped with a minimum staff of one medical officer, two GNMs (staff nurse), one ANM, one pharmacist, one lab technician, one lady health volunteer, one AYUSH doctor, computer operator, invertor battery back-up, RO clean drinking water, radiant warmer, warming lamp and facilities for maternal care.
Speaking with the TOI, chief medical health officer Jaipur (I) Dr Narottam Sharma said, "Model PHCs will be different from other PHCs. The posts of healthcare staff remain filled, cleanliness will be maintained, and it will have facilities of Ayurveda and AYUSH. Also, yoga is an added facility."
 "In Tonk district, the work has already been completed in all six model PHCs," Tonk incharge for model PHC scheme Dr Rambabu Jaiswal said.
Principal secretary (Health) Veenu Gupta will inspect model PHCs in Jaipur on Friday.
To know the work progress of these 295 blocks,  health minister Rajendra Rathore held a meeting with the state health officials to review the progress of model PHC scheme.