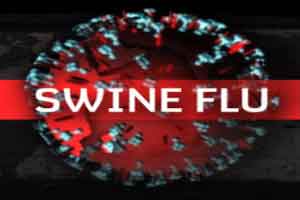 Rajasthan: The state of Rajasthan has been witnessing a sharp rise in Swine flu cases since the beginning of this year with 21 new swine flu positive cases between January 6 to 12 and and 5 deaths being reported till now. This has taken the total number of people suffering from the highly contagious H1N1 virus to 38 this year, officials said.
Of the 38 cases, the maximum 22 cases were reported from Jaipur, followed by six from Kota and three from Sikar and the rest from other places. Accounting for the swine flu deaths, off the total 5, 2 people from jaipur and one each in Churu, Sikar and Kota districts have died due to this contagious H1NI virus, state health & medical department official said.
In 2015, over 6,800 swine flu cases were reported, and 468 people died.
Besides educating people about swine flu through posters, banners and advertisements, the state government has also decided to conduct blood and other diagnostic tests on patients showing signs of swine flu.
"We have decided to undertake a survey of at least 50 houses situated near houses where positive cases of swine flu have been reported," the official said reported IANS.
To tackle with the contagious disease Rajasthan Government advised the govt. hospitals to keep full stocks of medicines
Read also…
0 comment(s) on Rajasthan: Swine flu menace on the rise