Randomly shutting hospitals not in public interest, says FICCI on Max Hospital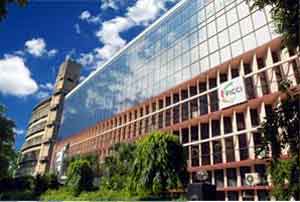 New Delhi: Closing down hospitals "randomly" due to individual errors is not in the interest of the public and nation and will directly affect the health and well-being of patients undergoing treatment, Ficci said, asking the the media and the government not to "pre-judge" in any case.
Ficci's stand comes against the backdrop of alleged medical negligence and overcharging by two private hospitals recently.
"India is already grappling with extremely low bed density at 1.3 beds per 1,000 population, as compared to WHO recommendation of 3.5 beds. Hence, it is not in the interest of public and nation if hospitals are randomly shut down due to individual errors," said the industry chamber.
It observed that such a move will only widen the gap further and directly affect the health and well-being of patients undergoing treatment in hospitals.
"Rational and appropriate action is necessary in case of negligence or failure of the healthcare system based on proper investigation, validation based on the principles of natural justice and not based on emotional outburst," Ficci said.
While the chamber did not name any particular hospital, it asserted that the Indian healthcare industry is concerned and worried over the recent onslaught of negativity generated following a few unfortunate cases.
"While we fully support the legal and medico-legal actions that need to be taken against those found guilty by the Medical Council or by legal authorities, our request to the government and public is to give cognisance to the good work carried out by the private healthcare industry that is now being vilified," Ficci said.
It said the need of the hour is to bridge the widening trust deficit between the private healthcare providers and the government as also between the doctor and the patient.
"Under the current scenario, expeditious implementation of Standard Treatment Guidelines, Electronic Health Records and Clinical Establishments Act across the country is imperative. The affordability aspect needs to be covered with increasing penetration of health insurance through social and private health insurance schemes," said the chamber.
Max Healthcare yesterday moved a "government authority" against the cancellation of licence of its hospital in Shalimar Bagh in north-west Delhi, even as it appealed to the Directorate General of Health Services (DGHS) to "reconsider" its decision.