................................ Advertisement ................................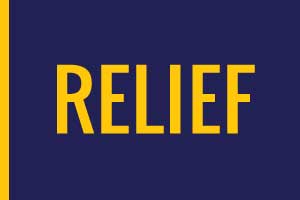 AHMEDABAD: The Gujarat High Court has granted the relief to those eight doctors who had been named in an FIR by a resident doctor at the college who attempted suicide after being allegedly discriminated by them on the basis of his caste.
The court has also stayed on the investigation under the Atrocities Act against the doctors based on their plea for protection.
Medical Dialogues team had earlier reported that a BJ Medical College resident doctor ate a bunch of sleeping pills on allegedly being discriminated on the basis of his caste following which the police lodged an FIR against eight doctors and two college administrators on the basis of his statements.
................................ Advertisement ................................
The FIR was filed after the said resident doctor filed a complaint with the local police, naming his colleagues and seniors.
................................ Advertisement ................................
Read also: BJ Medical College Doctor Suicide Attempt: 8 senior doctors, 2 administrators likely to be arrested
Pleading to quash the complaint, the petitioner doctors said that the FIR lodged by the complainant, post-graduation student M Mariraj, with the surgery department, was baseless and that the professors/doctors should be protected. The petition was moved by Dr Gunvant Rathod and eight other professors which came before the single-bench Justice JB Pardiwala, reports DNA
According to his complaint, the resident doctor had alleged caste discrimination by his colleagues and seniors. He cited that when asked to let him perform the operation, other doctors in the OT abused him and said that they would decide who is to perform the operation and not him. This is what drove him to attempt suicide
Defending their stand, the doctors denied the allegations of discrimination by the Dalit doctor. They claimed that Mariraj is careless and lethargic, would also disobey instructions and misbehave with staff, reports TOI 
Read also: BJ Medical College: Resident Doctor tries to commit suicide on alleged discrimination
Studied at Indraprastha College for Women (Delhi University), completed in year 2014. Currently working with Medical Dialogues, a online Medical news paper dedicated for healthcare Professionals.
1 comment(s) on Relief to BJ Medical College doctors: HC grants stay on investigation