Relocated students of SRMCH debarred from attending classes till Jan 08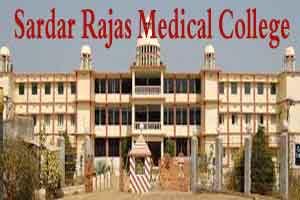 The Supreme Court has issued orders, debarring the relocated students of Saradar Rajas Medical College and Hospital (SRMCH), to attend classes till January 08.

The institute located at Jaring in Kalahandi district of Odisha has been in the news for long over the issue of relocation of students to private and medical colleges.

Only after their recent counseling, and admission to other institution, the apex court has intervened to hear a petition challenging their relocation on that date.

The petition has been filed by the five students of three government medical/dental colleges in the Supreme Court.

The students have fundamentally objected to the relocation to government medical colleges. They hold an opinion, as also implied in their petition; the score in medical entrance examination of the SRMCH students is lower than the students who have been admitted to MKCG and VIMSAR.

The petitioners have also implied in their filing that there is inadequate infrastructure to accommodate students in the two government colleges.

As reported by TOI, the court was hearing a petition challenging the Orissa HC's November 18 order asking the state government to accommodate SRMCH students in government medical colleges in the state. The petitioners' counsel, Ashok Mohapatra, said the bench of justices Dipak Misra and Shiva Kirti Singh directed that the students would not be allowed to attend classes at their new institutions till the final hearing in the case on January 8.

Students of SCB Dental College said it would be unfair to them because students with far lower ranks than them would be given MBBS seats in government colleges while they pursued the dental course.

The government has relocated the students to two government colleges and three private colleges. As many as 108 students, who got admissions on basis of all-India ranks, were provided admission to MKCG Medical College and Hospital, Berhampur, and Veer Surendra Sai Institute of Medical Sciences and Research (VIMSAR), Burla. The remaining 15 students were admitted to three private medical colleges in Bhubaneswar. On Monday, the government submitted a compliance report in the HC on its relocation order.