Resident Doctors arrested for alleged Bribe: MARD, Hospital authorities come out in support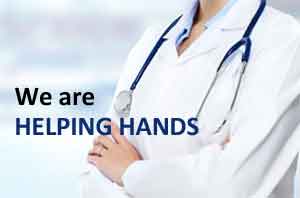 Nagpur: A clash seems to have been created between the resident doctor body in the state as well as the government after two ophthalmologists at GMC Nagpur were taken in custody for taking an allegedly for proving medicines to patient
It is reported that last week Anti-Corruption Bureau conducted a raid at Government Medical College (GMC) Hospital, Nagpur and caught two ophthalmologists, including a woman while allegedly taking a bribe of Rs 3000 from an eye patient. The accused doctors have been sent jail.According to the sleuths, the doctors demanded the bribe of Rs 3,000 from one their patient who wife was being treated for eye complications.
Local resident doctors however, stated that the two accused asked for money to family to make available essential injection, Bevacizumab used in diabetic retinopathy, which was not available anywhere in the medical college hospital as it is not part of the rate contract. The injection comes in quantity which can be used for 10 patients at a time and comes at a cost not affordable by poor patients( that is Rs 20-25k), so the doctors, and ground reality stands that the doctors of the department procure them and use them on the patients who would otherwise go without the essential medicine. It is with this end that the charges of Rs 3000 were made from the patient
With the resident doctor body standing besides the two, an inquiry committee was constituted in the matter consisting of Dr Raj Gajbhiye and Dr YB Bansod, the heads of surgery and medicine departments respectively, and Dr R Gosavi, the medical superintendent as the members.
TOI reports that the college council has now come out in favour of the doctors deciding that the college would issue a letter of honesty to the two doctors and fight the case in the court in their support.
Dr A Niswade, the GMCH dean told
TOI
that Dr Madan had agreed that the money for the injection was being taken with good intention and good faith in favour of the patients to make it available to them as it was not available in the government rate contract. He said that the head agreed that it was an old practice and was being done with due knowledge and supervision of the head. "One injection vial costs Rs24,000. It is enough for giving to eight patients and hence the department was collecting the money from as many patients. The department was keeping a record of the patients," said the dean.
Sources in the GMCH also told the daily that the complainant Sandeep Pande after realizing the reality has decided to withdraw his compliant. But he was yet to approach the authorities at the GMCH.