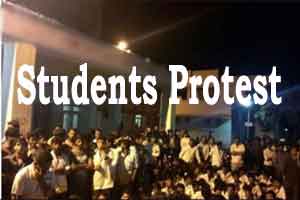 Resident doctors at the Indira Gandhi Medical College and Hospital (IGMC) and the Dr Rajendra Prasad Government Medical College at Tanda have staged a protest over the issue of expected stipend hike. As a mark of protest, they wore black badges.
The resident doctors have expressed their agitation even though Chief Minister Virbhadra Singh is reported to have accepted their demand earlier. The government has accepted to bring their stipend at par with other neighboring states.
Factually, the stipend break-up for junior residents includes and amount of Rs 25,000 in the first year, Rs 27,000 in the second year and Rs 30,000 in the third year in these colleges. While, in Delhi it is as high as  Rs 80,000 in Delhi, Rs 65,000 in Meghalaya and Manipur and Rs 65,000 in UP, Bihar, Punjab and Haryana while the minimum standard is Rs 50,000.
According to resident doctors, the state is paying them peanuts as compared with their counterparts in neighbouring states despite the fact that they discharge duties for 36 hours in the IGMC and the DRPGMC. The emergency services depend on resident doctors — both senior and junior residents — in these hospitals, they pointed out, as reported by the Tribune.
The resident doctors are the backbone of emergency and trauma and other medical services in hospitals, but the Health Department remains indifferent to their demand. "We have no option but to wear black badges which will continue till December 10," said Dr Sandeep Kaushisk, general secretary, RDA.
This demand was included in the demand charter of the HMOA, said Dr JN Chauhan, general secretary, HPMOA, and Dr SL Sharma, its president.
0 comment(s) on Resident doctors in Himachal protest over stipend hike