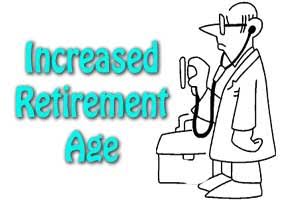 "Be it at Central level or state level, now retirement age of doctors will be increased to 65."
These were words used by Prime Minister Narendra Modi while addressing a rally at Saharanpur .The rally was organised to mark the 2 anniversary of PM Narendra Modi-led NDA government at the Centre.
With this announcement, the PM has praised uniformity in the policies related to medical professionals working with the government, and at same time making an effort to cater to the rising shortage of qualified, experienced doctors in the country
It is reported that till now there has been a gross discrepancy between the retirement age of doctors across  different cadres within the government. While the retirement for Medical Teachers working with Central Government has been 65 years for a long time, the same for specialists has been 62 years. The retirement age still falls for Central government Medical officers, who retire at 60 years. Moreover, the number differs from state to state, as well as organisation to organisation.
With this announcement the PM has finally made a move towards meeting the long term demand of the medical profession, while yet catering to the needs of the rising population as well. More updates to follow……
30 comment(s) on Retirement age of all Doctors increased to 65 years: PM Modi