Reverse Story: Doctor thrashes patient attendant, video goes Viral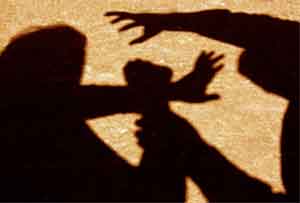 Ranchi: Doctor-patient relationship in the nation seems to walking on thin ice these days more than ever.
In the past few years, numerous accounts have come forward where medical professionals bear the brunt of patients and their attendants' agitation, often being physically assaulted in the process
A reverse story was recently reported from Ranchi where a junior doctor of Rajendra Institute of Medical Sciences (RIMS) thrashed and chased off patient's attendant out of the hospital. The incident came to light when its video went viral on social media.
The viral video shows the junior doctor and the patient's attendant having a heated argument about hospital rules. The medico then handed over the attendant to the hospital security to be escorted outside the hospital. Seconds later, the medico lost his temper and took matter into his own hands of violently dragging away the attendant out of the hospital
[embed]http://www.youtube.com/watch?v=tmd6Y4SzVaQ[/embed]
According to a recent report by Bhaskar, the incident happened late night at the Emergency Ward of the hospital, where the family of a gunshot wound patient accused the doctor of negligence in treatment. After the allegation, a debate ensued between the family and the doctor, further to which the doctor violently threw out the kin.
Following the incident, on 3rd September, the hospital administration formed a two-member committee to probe the incident and asked it to submit its report in 48 hours.
On this, the Director of the medical institute, Dr RK Shrivastava, confirmed to HT, "We have formed a committee comprising deputy medical superintendent, Dr Sanjay Kumar and deputy director (administration) Girija Shankar to find out the facts. The committee will submit its report in 48 hours."
"As seen in the video, the doctor was instigated," said a source from RIMS. Meanwhile, the hospital administration has ordered a probe into the matter to clear out the facts as to what happened at that moment.
The RIMS director neither revealed the name of the doctor nor did he deny the involvement of any other doctor in the alleged video, adds the daily.