RIMS Ranchi to probe wrong HIV reports at its diagnostic centre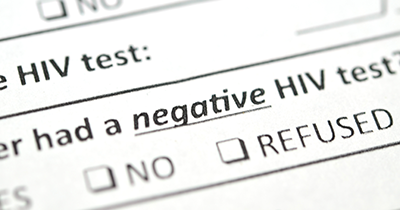 Rajendra Institute of Medical Sciences (Rims 
Ranchi
)has come under the scanner of The
National Health Mission
in Jharkhand, after its diagnostic unit reportedly declared an
HIV
positive person as HIV negative.
According to reliable sources at the
medical college
, the middle-aged man from Ranchi arrived for tests at the private lab early this week. The lab, in its report which was furnished on December 8, ruled the suspect negative of HIV contamination, as reported by
TOI
.
The private diagnostic lab Medall Scans and Labs Ranchi Pvt Ltd, operating out of RIMS premises since August 2015 has already furnished three back-to-back wrong HIV reports this December.
The particular episode came under the highlight only after the Rims based Integrated Counseling and Testing Centre (ICTC) laboratory which is under the National AIDS Control Organization (NACO) tested the patient HIV positive.
Dr Praveen Chandra, director-in-chief, state health services, told The Telegraph that he directed his officials to probe into recent errors by speaking to patients, doctors and Medall representatives and furnish a comprehensive report at earliest.
"We can't allow this to go on," Dr Chandra said, referring to errors made by the private lab, a part of a chain of diagnostic centres based mostly in Chennai and Bangalore, currently running on PPP mode in Ranchi with the state health department.
Ironically, the state had signed an MoU with Medall earlier this May with the aim to upgrade quality healthcare facilities.
Last week, the opposite error happened. A 45-year-old woman from Latehar was reported HIV-positive by Medall, but two conclusive tests done by ICTC and a private
diagnostic centre
confirmed her to be HIV negative.
Around 10 days ago, another 50-year-old woman from Ranchi, who is HIV-positive, was shown to be HIV negative by Medall.