Rohtak- Eye-Q launches Advanced CustomVue LASIK machine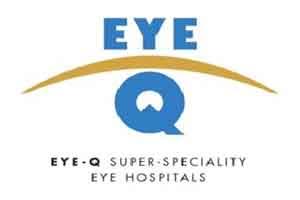 ROHTAK: Living up to its promise of providing best eye care services in smaller towns, Eye-Q Super-Speciality Eye Hospitals, India's biggest eye hospital chain, brought an extraordinary LASIK machine in Rohtak . The one-of-its-kind Advanced CustomVue LASIK machine will now help patients get out of the shackles of spectacles.
With the installation of this machine, Eye-Q takes yet another step towards providing the best healthcare technology to its patients in Rohtak and consequently, contributes to the city's development. This machine will perform customized as well as normal LASIK that is one of the safest and most effective means of correcting vision problems available; often completely eliminating the need for wearing contact lens or glasses.
Eye-Q offers the advantage of right technology, highly experienced doctors and a 'patient first' attitude. By offering a choice of highly customised LASIK Laser treatment, Eye-Q has opened up an easier way to get rid of spectacles.
Not only in Rohtak, Eye-Q hospitals cater these services across Haryana including Hisar, Fatehabad, Sirsa, Bhiwani, Jhajjhar, Gohana, Rewari, Yamunanagar and Gurgaon.
Eye-Q Super-Speciality Eye Hospitals were established to take eye care to the Indian living beyond the metros as an undertaking to attend to the masses that may have been left lagging behind in the country's march of progress in medical cure. The hub and spoke of Eye-Q ensures quality services to people in smaller towns at affordable prices.
Not just LASIK, Eye-Q super-speciality eye care facility provides treatment for all eye ailments at affordable prices. Realizing the need for a specialized eye care unit in Rohtak, Eye-Q was launched with the mission to cater to the optical needs of the people that are often overlooked.