Role of Yoga in treating heart diseases: AIIMS Rishikesh begins International Conference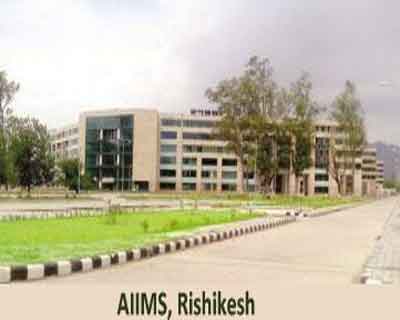 Rishikesh: The All India Institute of Medical Sciences Rishikesh (AIIMS Rishikesh) will conduct an international conference on the role of meditation and Yoga in treating cardiovascular diseases. The event will be held on March 9 and 10 in the campus.
Famous meditation and Yoga experts will be present during the conference and will throw light on how meditation and yoga can help cure cardiovascular diseases during the two-day event, AIIMS Rishikesh director Dr Ravi kant told reporters here.
The topics to be discussed during the conference:


Heart and brain understanding- what meditation does to the heart.


Meditation and Hypertension what does decades of research say.


Meditation and Prevention of cardiovascular diseases- what does trials say.


Athero- sclerotic risk Factor and their amelioration using meditation.


Neurobiology of yoga.


The Present epidemiology of non communicable diseases in India & the need to think out of the box.


Modern medicine is enough to combat cardiovascular diseases.


Scientific Validation of Research in yoga & meditation; Next generation Physiological tools & techniques.


Art & science of meditation- how to teach meditation in clinical practices.


Many reasearchers have projected in their research that Yoga is an effective lifestyle therapy to manage several diseases including High Blood Pressure.
Read Also: "Yoga" an effective lifestyle therapy to manage High Blood Pressure
Read Also: AIIMS Rishikesh: Now implants available at Jana Aushadhi Kendra
The conference is being held in view of the growing incidence of cardiovascular diseases, Dr  Ravi kant further added.