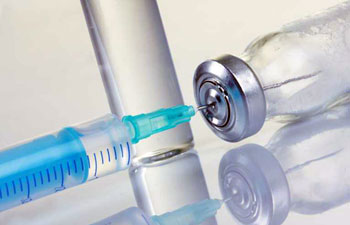 Shillong: Meghalaya's Mission Director National Health Mission,  Pravin Bakshi on Friday launched the Rotavirus Vaccine (RVV) in the State.
Bakshi said the RVV will be now be added to the routine immunization programme in Meghalaya.
Also read:- Ensure sufficient supply of anti-rabies vaccine in hospitals: Delhi HC tells Centre, Aap Govt
"This will provide protection against severe diarrhoea caused by Rotavirus.  Rotavirus is a highly contagious virus and it is the most common organism that causes diarrhoea in children which may lead to hospitalization and
death," he said.
Also read:- Every child will now get Rotavirus Vaccine as government expands it to the entire country: Dr Harsh Vardhan
It may also be mentioned that the 1st dose of RVV was administered on  August 13, 2019 at the Ganesh Das Government Maternal and Child Health  Hospital, Shillong.
Also read:- UK offers HPV vaccines to boys, aims to stop 100,000 cancer cases
0 comment(s) on Rotavirus Vaccine launched in Meghalaya