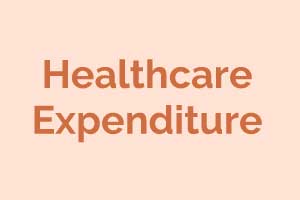 Through a  written reply in the Rajya Sabha, The Minister of State (Health and Family Welfare), Sh Ashwini Kumar Choubey informed about the High Expenditure in Treatment of Cardiovascular Diseases in India
Specific information is not available in the NSSO reports. However, as per NSS Report No. 574: Health in India and Key Indicators of Social Consumption in India: Health, based on National Sample Survey 71st round (January 2014 – June 2014) conducted by NSSO, there were 341 estimated cases of hospitalization on account of cardio-vascular diseases reported per 100,000 persons and average medical expenditure per hospitalization case due to cardiovascular diseases was estimated as Rs. 31647.  Further, as per the aforesaid publications, an average medical expenditure during the stay at the hospital was Rs. 14,935 for rural area and Rs.24436 for urban area and average other expenditure during the stay at the hospital was Rs. 2021 for rural area and Rs.2019 for an urban area.
Health Technology Assessment in India (previously known as Medical Technology Assessment Board) has already been set up by the Government in this regard.
The Government has taken several steps in order to set up a more friendly health support system in the country which includes the following:
(1) National Quality Assurance Standards (NQAS) – National Quality Assurance Standards have been developed keeping in the specific requirements for public health facilities as well global best practices.
 (2) Quality Certification– Quality Certification program for public health facilities has been launched with aim of recognizing the good performing facilities as well improving the credibility of public hospitals in the community.
(3) Kayakalp award scheme– Kayakalp Award Scheme aims to improve Cleanliness, Hygiene and waste management practices in Public Health Facilities.
 (4) Laboratory improvement for Excellence (LIFE): Scheme for Laboratory Quality Improvement mandates for focused intervention for improving & standardization the quality of laboratory services through assessment, capacity building, and accreditation.
(5) Mera Aaspatal patient feedback system-This program utilises IT-enabled tools to collect, analyse and improve the patient satisfaction in public health facilities.
(6) Standard Treatment Guidelines– Standard Treatment Guidelines plays the critical role in ensuring evidence-based clinical practice and quality of care.
0 comment(s) on Rs 31,647- Average Expenditure in Treatment of CVD in India