RS chairman refers Surrogacy Bill to Standing Committee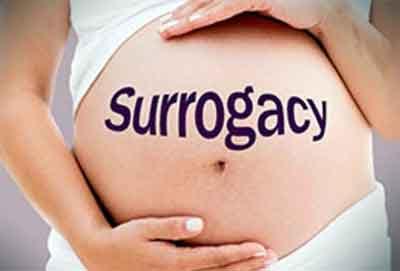 New Delhi: The Rajya Sabha Chairman has referred a Bill, which seeks to ban commercial surrogacy, to the Parliamentary Standing Committee on health and asked it to submit report within three months.
Union Health Minister J P Nadda had introduced Surrogacy (Regulation) Bill, in the Lok Sabha last year.
It proposes complete ban on commercial surrogacy, but altruistic surrogacy will be permitted for needy infertile couple under strict regulation. The bill entitles only Indian citizens to avail surrogacy. Foreigners, NRIs and PIOs are not allowed to seek surrogacy in the country.
The proposed legislation also seeks to protect women from exploitation and ensure the rights of the child born through surrogacy.
"Members are informed that the Chairman, Rajya Sabha, in consultation with the Speaker, Lok Sabha, has referred the Surrogacy (Regulation) Bill, 2016, as introduced in Lok Sabha, to the Standing Committee on Health and Family Welfare for examination and report within three months," a Lok Sabha bulletin said.
Under this bill, homosexuals, single parents, and live-in couples are also not entitled for surrogacy. Also couples who already have children will not be allowed to go for surrogacy, though they would be free to adopt a child under a separate law.
The bill allows surrogacy only for legally married couples after five years of marriage and with a doctor's certificate stating that they are medically unfit to reproduce. Women within the age group of 23 to 50 years and men between 26 to 55 years will be eligible to go for surrogacy.
To check commercial exploitation and middlemen, the surrogate mother can only be a close relative, like a sister or sister-in-law who is married and has at least one healthy biological child. A woman can be a surrogate only once in her lifetime.
With no law governing surrogacy, India has emerged as a surrogacy hub for couples from different countries. There have been incidents concerning unethical practices, exploitation of surrogate mothers and children born out of surrogacy being abandoned.