RTI query reveals Mysterious Disappearances in Haldwani Hospital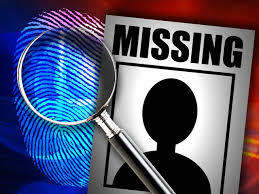 NAINITAL: 165 patients have been found missing/absconding from Dr Sushila Tiwari Government Medical College and Hospital in Haldwani , revealed a recent RTI query by an activist. The query could not get a proper official explanation of their locations/whereabouts.
The hospital has given the reasons behind these mysterious disappearances stating that missing patients did not have reliance in medical treatment and left the hospital to seek cures from shamans and tantriks, reports TOI. The hospital also clarified by saying that the patients may have left the hospital for higher medical centres, or others who were in a hurry and did not want to complete discharge procedures, also pointing out to alcoholic patients undergoing withdrawal symptoms who wanted to "avoid hospital bills and payments".
A K Pandey, medical superintendent of the institution said, "There are multiple reasons why some patients abscond. We took out a few cases and investigated them and found several causes, as mentioned in the reply to the RTI query. Patients who fail to complete discharge procedures and disappear are declared 'absconding'."
As per the sources, hospitals has declared the patients missing but no inquiry has been initiated in the matter till date.
A hospital person informed the media that an emergency meeting has been called on Wednesday to discuss the matter. The angle of a suspected racket in organ smuggling will also be considered."
Gurvinder Singh Chadha, the activist who filed the RTI query told to TOI, "This is a serious matter which demands proper inquiry. If you look at the numbers, 101 have been declared 'absconding' in 2015 alone."
This is not the first time that hospitals has no clue of the absconding patients. In the past years 2015, 101 patients were declared absconding. Following are the Data of Missing patients from Dr Sushila Tiwari Government Medical College and Hospital;
| | |
| --- | --- |
| Year | No |
| 2014 | 20 |
| 2013 | 04 |
| 2012 | 01 |
| 2011 | 05 |
| 2010 | 16 |
| 2008 | 12 |
| 2007 | 03 |
| 2006 | 02 |