Fortis and Manipal in for a merger??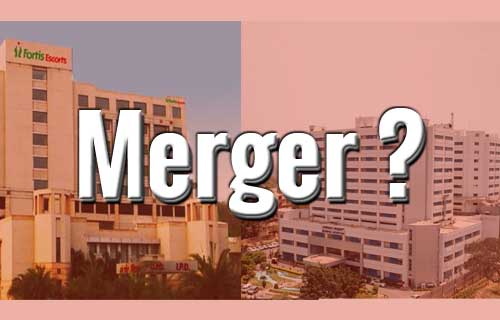 In a development that may lead to the creation of one of the biggest healthcare giants in the country, it is reported that Fortis and Manipal might be on the path of a merger, in order to give direct competition Apollo Hospitals
Times of India
has reported that talks are currently on the way, between the global investor TPG Capital as well as Fortis healthcare and Manipal Health enterprises for a possible consolidation. While people directly familiar with the matter informed about the same to the daily, on the condition of anonymity, the official spokesperson of TPG  said, "We follow a strict disclosure policy and hence are unable to confirm or deny these suggestions," said a TPG spokesperson.
What the Potential DEAL would entail
Medical Dialogues team had earlier reported that the Singh Brothers were in talks with TPG Capital, one of the largest private equity investment firms in the world for the for a 26% primary stake in Fortis Healthcare. TPG had offered Rs 3000 crore for the said deal, sources had informed then.
Read more at Medical Dialogues:
TPG offers Rs 3000 crore for Fortis stake, Daiichi moves court
At the same time, it is reported that TPG currently owns 22% stake in the privately held Manipal and is looking forward to expand its share with one of other private equity investor, True North (formerly India Value Fund) wanting to offload its 18% stake in Manipal. Further with the increase in stake in both, TPG is now looking forward to eventual merger of the two to create one of the largest hospital networks in the country.
HURDLES?
Sources aware of the developments were seen cautioning the daily that consolidation talks are still in early stages, and may not lead to any transaction. The major hurdle in the deal comes due to the fact that Japanese pharma giant Daiichi Sankyo has taken the Singh Brothers to court, to block them  from selling their stake in Fortis Healthcare.
Moreover, recent media reports have also pointed out that Fortis is also in talks with multiple investors
What Happens if the deal goes through?
With the possible merger of the two giants, which are second and third biggest hospital networks in the country, the final entity would be a direct rival in size as well as Market Cap to the country's largest chain of Hospitals- Apollo hospitals. Currently, with an estimated bed capacity of 10,143 beds, Apollo Hospitals stand at an approx Market Cap of Rs 17,000 crore. Fortis Hospitals on the other hand, has an estimated bed capacity of 5100 beds and an estimated market cap of Rs 9,900 crores as per the industry figures. The similar figures for Manipal stands at 4900 beds and a market cap of Rs 6800 crores. With the possible merger of the two, the final giant may surpass Apollo Hospitals both in beds capacity as well as Market Capitalisation
To read the full TOI story, please click on the following link
http://timesofindia.indiatimes.com/business/india-business/tpg-looks-to-combine-fortis-manipal-biggest-healthcare-deal-will-create-rival-to-indias-no-1-hospital-chain-apollo/articleshow/57175028.cms