Safdarjung Doctors catch fake Orthopedician from AIIMS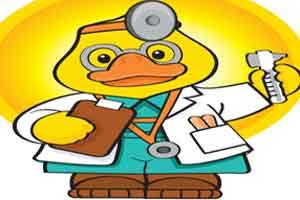 New Delhi: A fake doctor posing as an Associate Professor from AIIMS has been nabbed from Safdarjung Hospital today.

The revelation came after the said fake doctor came to the Orthopedic department of the hospital, asking the resident doctors not to discharge an admitted patient. He informed the doctors that he is an Associate Professor at the AIIMS Trauma Centre, showing an ID card as a proof.

Dr Balvinder Singh, Assistant Professor, Orthopedics Department, Safdarjung Hospital, the treating physician of the said patient informed Medical Dialogues, " This gentleman posing himself as an Associate Professor at AIIMS, came to us telling us not to discharge an admitted patient. During our discourse, we had an inkling that this person was not medical practitioner and we began cross-questioning on basic questions on Medicine and Orthopedics. Upon our questioning he panicked, confessing that he is not a doctor but an impersonator. We immediately called the police and informed the MS."

It was also revealed that said impersonator was carrying fake IDs as well as having fake social media accounts, portraying himself as a doctor from AIIMS. The impersonator would allegedly take money from patients promising them admissions in the two government hospitals.

Dr Vijay Gujjar, President, Resident Doctors Association, AIIMS further revealed the said impersonator had been apprehended at AIIMS last year as well. However, due to lack of institutional FIR, the fake doctor went scott free. Dr Singh confirmed to Medical Dialogues team that an institutional FIR has been registered on behalf of Safdarjung Hospital.

Avinash Anand, the man so identified, has told police that he is a Ph.D in Yoga and was at the hospital to meet a patient from his village who is undergoing treatment there.