Salary of 4 doctors withheld for being Absent from duty during Inspection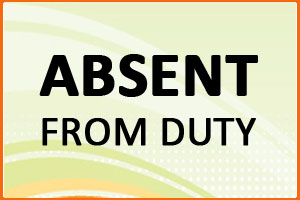 The doctors -- Medical officer, consultant Pediatrician, consultant Orthopedics and consultant Anesthetist-- were found absent during a surprise inspection by Deputy Commissioner
Jammu: The salaries of four government doctors in Jammu and Kashmir's Rajouri district have been put on hold allegedly after they were found absent from duty, officials said recently.
The doctors -- Medical officer, consultant Pediatrician, consultant Orthopedics and consultant Anesthetist-- were found absent during a surprise inspection by Deputy Commissioner, Rajouri, Mohammad Aijaz Asad on Saturday, the officials informed PTI.
Read Also:Odisha: 4 doctors suspended for being absent during post cyclone Fani period
During the inspection of the hospital, they said that the deputy commissioner apart from checking attendance of the employees also took stock of the facilities being provided to the patients including the availability of medicines and other life-saving drugs.
Meanwhile, the officials said Asad also paid a surprise visit to the office of Zonal Education Officer, Child Development Project Officer, Tehsil Office and Tehsil Supply Officer in Nowshera to check the attendance besides reviewing the functioning.
Medical Dialogues had earlier reported that the authorities of the medical institution have served show cause notice to 33 doctors including faculty members for being absent during the inspection team visit of Medical Council of India (MCI) for MBBS and PG medical seats.
Keeping in view of the MCI inspection and Lok Sabha elections, all leaves were cancelled. However, the doctors and the faculty members still took leaves thereby violating the said order.
On 15
th
 April this year, the MCI team visited the Medical College for inspection for permanent recognition and approval for admission of 100 medical students at 
MBBS 
and postgraduate medical courses.
Read Also: Doctor Absenteeism: Soon, Biometric attendance at state-run PHCs, CHCs
The MCI granted 50 MBBS seats to the Medical College while 50 more seats are proposed at the institution. However, the MCI officials found the 33 doctors including three department heads absent during the headcount.
Since they were absent without permission from the medical college, the Principal had served the erring doctors with show cause notices.
Read Also:Absent during MCI inspection: 33 doctors issued Show Cause Notice