SC allows woman to abort 31 week foetus due to kidney problem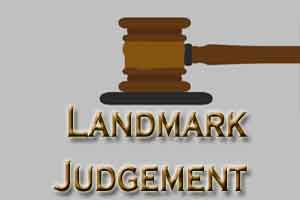 Thane: The Supreme Court has allowed a woman, a pregnant Thane woman to abort her 31-week foetus after it was detected that both its kidneys were not functioning.
A bench headed by Justice A K Sikri relied on a report of the medical board of Mumbai-based J J Hospital, where the woman was examined, and noted that continuation of pregnancy would cause more mental anguish to her.
According to doctor's opinion, the foetus has severe congenital problem and both its kidneys were not functioning and the condition was not compatible to life after birth.
"We feel that at this stage termination of pregnancy is not going to be more hazardous than spontaneous delivery at term. Considering poor prognosis of the baby, continuing pregnancy will cause more mental anguish to the mother," the board said in its report submitted in the top court.
The bench, also comprising justices A M Sapre and Ashok Bhushan, said that "the prayer made in the writ petition is allowed to the extent the petitioner (woman) is free to undergo medical termination of her pregnancy". The woman had approached the apex court seeking its permission to abort her foetus on the ground that it was suffering from severe anomaly. Section 3(2)(b) of the Medical Termination of Pregnancy (MTP) Act prohibits abortion of a foetus after 20 weeks of pregnancy.