SC stays the declaration of AIPMT 2015 results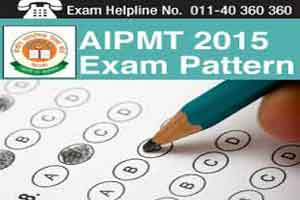 New Delhi: All India Pre-medical and Dental Test (AIPMT), has come under the apex court's jurisdiction following the alleged misconduct of few students appearing for the exam, held on May 06, 2015. Few examinees are suspected to have used sophisticated technology instruments, such as Bluetooth devices to read the out the question paper and approach, the answers in a deliberated misconduct. While the case is under investigation of the Haryana police, the Supreme Court has issued a stay order, to observe fair practices for the noble profession in India. The Central Board of Secondary Education (CBSE) has been asked to withhold the results, earlier scheduled to be declared on June 5, until any further notice.



CBSE, the education boards which conducts the PMT annually, has issued a press statement clearing its stand on any sort of pointing allegation (speculation), that the question paper has been leaked. This stated fact by AIPMT settles scores with many students, who will be demoralized for all the hard work, and honest effort put in by them. However, a re-examination is not completely ruled out yet. CBSE also seconds the court's opinion, and extends its support to the investigation under trial by the Haryana Police.



Police, meanwhile, has come up with some alarming facts on the code of conduct of AIPMT in the past (pointing towards the use of sophisticated electronic devices in the past as well). Responding to the queries from the court, police told the court that it is like a Pandora box. "We have arrested a boy who used the technique last year, succeeded, was ranked as number one in Kanpur zone and got admitted to a medical college. Similarly another boy got admitted in a minority medical college last year and was now evading arrest." Police said that it would "certainly nab the kingpin Roop Singh Dangi but even he would not be knowing the extent of operation", seems to be a shocking revelation considering the magnitude of the operations, and AIPMT reputation as an entry pass to some of the most reputed medical colleges in India (unquote). AIPMT is the only gateway for reserved 15% quotas in government colleges.
The apex court has issued orders to the police to complete the probe in a week's time, so as to exactly gauge the number of people who have benefitted from the in-room question paper leak. The court said that till June 9 all "further steps in the examination process shall be stayed". In addition, a PIL by Tanvi Sarwal along with another petition by Jahnvi Shanker seeking the re-conduct of the AIPMT is under consideration by the court-to arrive at a decision-during the course of the proceedings.