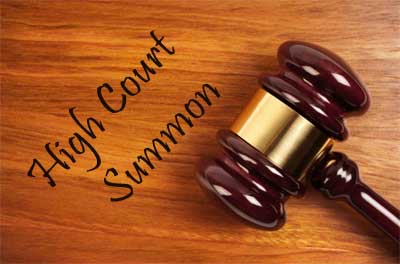 Mumbai: The HOD of the Hematology department at KEM Hospital has been directed to appear before the court in a case relating to shortage of Haemophilia drugs at the said hospital.
This came after a case was filed in 2016 before the Bombay High Court alleging unavailability of anti-haemophilic medicines at the day care centres started by the state government in hospitals including KEM Hospital. The petitioner, who is himself suffering from the disease, provided letters given to some haemophiliacs by KEM Hospital asking them to arrange for their drugs from somewhere else. The petitioners lawyer also added that the rate contract for the said medicines had expired in February, 2015 leading to severe shortage of medicines. As a result doctors were referring patients to private hospitals, the counsel added.
TOI reports that an annexure to the affidavit, included a letter of the HOD which stated that since March 2015 there is factor concentrate, one of the treatment for haemophilia, was not available. There was another letter where the doctor referred a patient to a private institution to provide him with the treatment. The letter had a stamp with doctor's name written and someone else had signed it on her behalf.
However,  the Additional government pleader G.W. Mattos on behalf of the state government claimed that the KEM doctor had recently informed the government in writing that required medicines were provided to hospital for the entire year of 2016 reports Asian Age. He also informed the court that the state government has sought the doctor's response as to why she was referring patients to private institutions when she has acknowledged receiving the factor concentrate, adds TOI.
With the opposite responses being submitted by the parties, the court decided to summon the HOD asking her to remain present in the next hearing.  "We want to hear from the horse's mouth what is the truth.." TOI quotes the judge as stating,
The hearing shall take place on 17th April, 2017
1 comment(s) on KEM Hospital HOD summoned by Bombay HC