Senior Residents at JNIMS go on mass leave over non-regularisation of jobs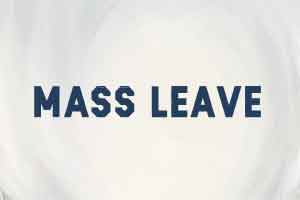 Imphal: Senior resident doctors of the state-run Jawaharlal Nehru Institute of Medical Sciences (JNIMS) Imphal, today went on a day-long mass casual leave protesting against the institute's failure to regularize their jobs.
"Preferences are being given to fresh candidates rather than the existing eligible senior resident doctors who have been working in the sole state-run hospital cum institute for so long, Senior resident doctor Brojen said.
This is in contrast to other premier medical institutions outside the state which give preference to senior residents at the time of appointment to various posts, he told reporters.
Director Th Bhimo, however, told PTI that the casual leave did not affect the normal functioning of the hospital.
He said that the move of the senior resident doctors was unexpected and "ethically not in the interest of the patient".
He said talks are on and all stakeholders are being taken into consideration to bring an amicable solution and urged cooperation of the senior resident doctors as well.