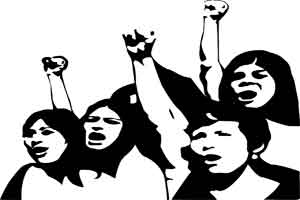 Lucknow: The faculty members and the resident doctors of the of Sanjay Gandhi Postgraduate Institute of Medical Sciences (SGPGIMS) were recently seen encircling State Minister Ashutosh Tandon, Cabinet Minister for Technical Education & Medical Education, Govt. of Uttar Pradesh, in the campus during a launch of some projects.
The UP minister was on a visit to the premises to launch projects when the SGPGI Resident Doctors Association reminded him of the promise of categorizing as teaching staffs to avail pay parity their AIIMS counterpart.
The Medical Dialogues team earlier reported that the state cabinet on 29th January 2019 had decided to provide AIIMS-like facilities to the doctors and employees of the state-run SGPGI in Lucknow.
The medical faculty of the institute was annoyed ever since the state government came out with a notification, allegedly downgrading their pay status from AIIMS equivalent to now equivalent to the state medical colleges.
Read Also: SGPGI doctors, employees to get equal pay, facilities as AIIMS: UP Cabinet Decision
Dr Anil Gangwar, one of the protesting doctors told TOI "After a week-long protest, a delegation of SGPGI resident doctors met medical education minister Ashutosh Tandon who promised that he would work for our demands. However, it has been over a month and nothing seems to be going in our favour."
The junior doctors warned that if the government does not issue relevant orders regarding the matter till March 10, they will resume their protest.
Minister heard the doctors and assured them that he would look into why their demands were not being met with.
The pay parity with AIIMS and according to 7th pay commission has been a long-standing demand at SGPGI. Earlier in January this Year, while doctors did not go on strike, troubled for SGPGI brewed as thousands of non-teaching staff went on a strike demanding allowances as per the seventh pay commission and at par with AIIMS.
Read Also: 7th Pay commission: SGPGI Faculty demand Equal Allowance, Pay parity with AIIMS
0 comment(s) on SGPGI Pay parity to AIIMS: Doctors remind Medical education Minister of their demands