SGPGI doctors, employees to get equal pay, facilities as AIIMS: UP Cabinet Decision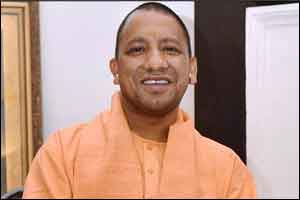 The employees of the SGPGI had threatened strike over their demand to get wages and other facilities on a par with the AIIMS.
Prayagraj: Doctors and employees associated with the state-run Sanjay Gandhi Post Graduate Institute of Medical Sciences (SGPGIMS) in Lucknow, have a reason to rejoice as the Uttar Pradesh government has finally decided provide AIIMS-like facilities to the doctors and employees of the state-run Sanjay Gandhi Post Graduate Institute of Medical Sciences (SGPGIMS) in Lucknow.
The decision was taken in the state Cabinet meeting here on 29th January 2019
Pay parity with AIIMS and according to 7th pay commission has been a long-standing demand at SGPGI. Earlier this month, While doctors did not go on strike, troubled for SGPGI brewed as thousands of non-teaching staff went on a strike demanding allowances as per the seventh pay commission and at par with AIIMS
The medical faculty of the institute has been miffed ever since the state government came out with a notification, allegedly downgrading their pay status from AIIMS equivalent to now equivalent to the state medical colleges. This had made the doctors and employees at the institute see red
In a conversation with Medical Dialogues SGPGI Faculty Forum general secretary, Prof MS Ansari had, stated "The SGPGI is one of the premium institutes functioning since 1983 from the time UP Government passed an act to create the institute. It functions similar to that of All India Institute of Medical Science (AIIMS) in teaching, training, and research, and work systems since the time it came into existence. Therefore, the allowances of the staffs have to be in parity of AIIMS. We demand the payment to be upgraded according to the seventh pay commission."
Finally listening to the demands of the medicos and the hospital employees, the UP cabinet made a decision in this regard
Read Also: 7th Pay commission: SGPGI Faculty demand Equal Allowance, Pay parity with AIIMS
Chief Minister Yogi Adityanath, briefing the media, confirmed that the doctors and the employees of SGPGIMS in Lucknow would receive the facilities at par with the doctors and employees of AIIMS.
The government has also decided to provide 3,791 registered leprosy-affected people in the state with PM Awas like it was done for the Musar and Tharo community.
Read Also: Walk-in-interview: SGPGI releases 16 vacancies for Senior Resident in Emergency Department