Sisodia urges Najeeb Jung not to transfer health, education officers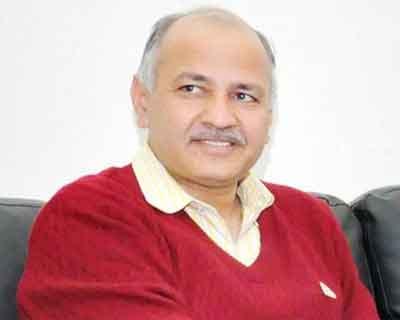 New Delhi: Delhi Deputy Chief Minister Manish Sisodia requested Lt Governor Najeeb Jung not to transfer senior officers of health and education departments.
"We had promised a lot of things when we contested the elections. We are working on those promises with whatever powers we have."
"Delhi government is appreciated for its work in the field of health and education. Therefore, we request the L-G to not transfer those officers who are working in these departments. They are doing good work," Sisodia said.
He urged the Lt Governor to not transfer Public Works Department and health secretaries.
"PWD secretary is a senior engineer while the health secretary is an experienced doctor. Both of them are professionals in their field and have administrative experience as well," he said.
He said the development work on new schools and 'mohalla clinics' is progressing at a good pace under the Aam Aadmi Party leadership.
Sisodia made the request after an order by the Lt Governor said that all service matters including transfer/posting of IAS and DANICS officers will be placed through Chief Secretary of Delhi and directly before the Lt Governor for his consideration and orders.
"This means the ministers in Delhi do not have powers to even appoint a peon," he added.
The order came after Delhi High Court gave primacy to the Lt Governor in administrative affairs of Delhi.