SN Medical College appoints haematologist, first in State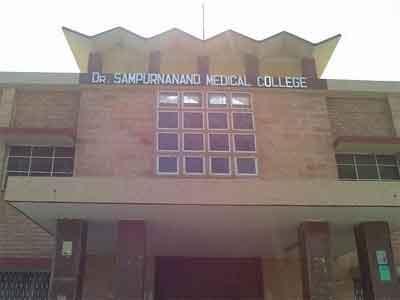 Jodhpur: The SN Medical College of Jodhpur has recently appointed its first haematologist Dr Govind Patel as assistant professor at the medicine department of the SN Medical College. Dr Patel is first haematologist in the state.
Earlier, none of the hospital had haematologists providng services to the patients suffering from blood related diseases.
Now with this appointment the patients suffering from life threatening diseases like blood cancer, bone marrow transplant, haemophilia, thalassemia, bleeding disorder, thrombosis etc and many genetic disorders related to blood will be benefited.
Speaking over the shortage of haematologist in the state, Patel said that haematology is an upcoming branch now but still there are only about a dozen seats for doctor in medicine (DM) in haematology in entire country.
"A few years ago, there were only 3-4 seats available in the entire country but in past few years, the importance of haematology has started gaining momentum leading to an increase in the seats," said Patel.
Meanwhile some of the doctors alleged that the government has not provided necessary equipment to the hospital with this new appointment. As a result it is doubted that the state will not be benefited as much it is expected.
"There are many departments, which had been established long back but have been suffering from staff and resource crunch for want of fund", said a doctor.
Patel said that if the government provided with the staff and the required equipment, complex procedures like bone marrow transplant will also become possible here, which will be a great leap in the medical history of the state, reports TOI