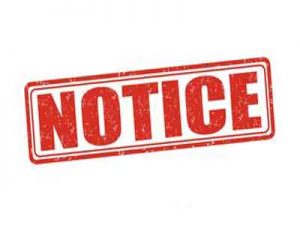 New Delhi: An orthopaedic surgeon at Safdarjung Hospital has landed himself in a trouble after photographs of his foreign trip on social media site were used as basis to file a complaint against him with the Delhi Medical Council. The complaint alleged that the said trip had been sponsored by a medical device company and was made without a formal approval from the Health Ministry.
According to the complaint filed, Dr Arya, presently a chief of Sports Centre, Safdarjung  Hospital, travelled to Egypt between December 11 and 14 in 2017 and this trip was sponsored by an implant company. He was then the head of the department of Orthopedics at the Ram Manohar Lohia Hospital, and the complaint further added that he made the travel without any approval from the Ministry of Health, which is mandatory in case of government practitioners.
The whole matter came into existence after his pictures came out in January 2018. However, a complaint in the matter was only recently filed with the Delhi Medical Council
Responding to the complaint filed against him, Delhi Medical Council (DMC) issued a notice where it asked for the reply from Dr Arya failing which investigation will be carried on against him. A notice had also been sent to the Medical Superintendent of the RML hospital, Dr VK Tiwari.
Read Also: Pharma Sponsored Trips Case: Suspended PGIMS Director withdraws Plea from HC
In a conversation with Medical Dialogues, Dr Girish Tyagi, registrar of Delhi Medical Council informed "We received the complaint against the doctor 15-20 days back. We have sent already given a notice with a deadline, failing which actions will be taken. If the response from the doctors' side will not be satisfactory, further investigation will be done."
When Dr Arya was asked about the entire matter, he told DNA, "I am being defamed by people. All the good work that I did over the years is being ignored while this travel, which is not even true, is being highlighted citing wrong reasons."
Read Also: Pharma Sponsored Trips: Orthopedic Surgeon suspended for one year
9 comment(s) on Social media lands Safdarjung doctor under Medical Council Radar following allegations of pharma sponsored Trip