Society should allocate more to make Alzheimers patients' life better- Experts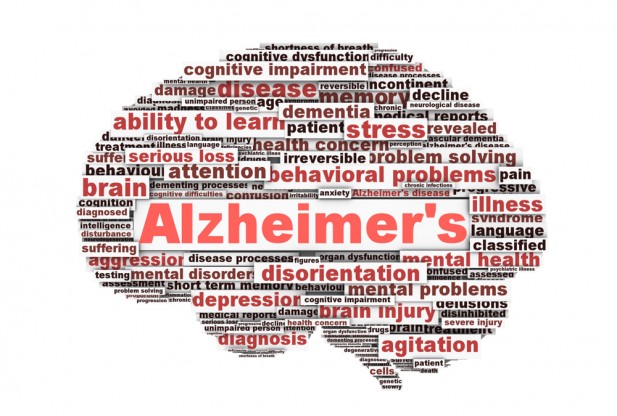 New Delhi, September 22: As medical advances enhance longevity, society needs to brace up for providing effective cushion for older people as it is in the cusp of having more and more Alzheimer's patients to cope with. On World Alzheimer's Day, experts have called for massive funding for making their lives better professionally.

Dr Sunil Mittal, former President, Delhi Psychiatric Society, said, 'We are going to have a huge population of people suffering from dementia and Alzheimer's as medical advances are making lives longer and longer. This is usually an old men's disease, though its early onsets have also been witnessed. If we want to seem that we are a society that looks after its older citizen well, we must put in place a robust care facilitating environment. The government and society both would need to compliment each other's effort to make their lives better.

Dr Mittal, Chairman, Cosmos Institute of Mental Health and Behavioral sciences and founder former president of Indian Association of Private psychiatry( IAPP) said, ' there would be estimated 40-50 lakh Alzheimer patients in India currently and the burden of expenditure for their care would gross at 13,000 crore of rupees. Help would need to come at three levels. On primary level, family support is very crucial. Local community, industries, pharmaceutical companies and care industry will have to constitute the second level. On third level, the government needs to come to their rescue at a robust policy level.'

Dr Samir Parikh, consultant psychiatrist and Director, Fortis's Department of Mental Health and Behavioral Sciences, said, 'Though there is no cure for this disease as yet but lives of Alzheimer patients   could be made better. Since this disease calls for a very good quality care, funding becomes most crucial to facilitate this professionally as respect for old in the society is declining by the day'. Dr. Parikh suggested public-private partnership to come to the rescue of older people afflicted with this disease. Coping with such people would need a variety of tools, he added.

Dr Vikas Gupta, Director and Head of the Department of Neurosurgery, BLK hospital and former Secretary of Neurological Society of India, said, ' Older people needs to be looked at differently, given their vulnerability to this debilitating disease. For this society, needs to be sensitized. Rather than treating old shabbily as we do normally, we need to make them feel as if they are quite normal. There are professional ways to make Alzheimer afflicted people feel quite at ease. Paramedical staff could be harnessed to provide the kind of care they need. The response system must include robust finances too.  Societal response also needs to be improved to compliment the professional.

Alzheimer's is a type of dementia that entails problems which interferes severely with memory, thinking and behavior. Symptoms usually develop slowly and get worse over time, becoming severe enough to interfere with daily tasks. Alzheimer's is the most common form of dementia. Though Alzheimer's is not a normal part of aging, the greatest known risk factor is increasing age and the majority of people with Alzheimer's are 65 and older. But its onset have also been found to begin between 45 and 50.