Soon, a Government Resolution against Illegal Pathology Labs in Maharashtra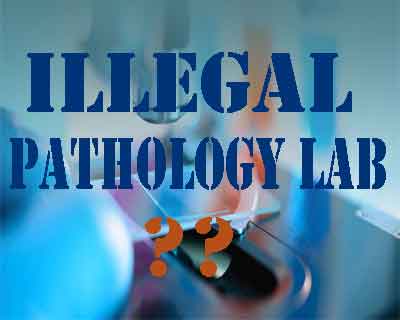 Mumbai: With thousands of illegal pathology labs mushrooming throughout parts of Maharashtra, the state government is all set to initiate a crackdown against such illegal laboratories that are being run sans medical practitioners
The Maharashtra government would issue a resolution (GR) to take action against illegal pathology laboratories in a week, the Legislative Assembly was told Tuesday. Raising the issue of illegal laboratories through a calling attention notice, Sunil Prabhu (Shiv Sena) said nearly 8000 such facilities are currently functioning across the state.
He said the government has failed to take action against these illegal laboratories despite directions from the Supreme Court.
Read Also:UP: Illegal Hospitals, Path Labs to face SHUTDOWN for violating MCI norms
Prabhu said the government has not even signed a GR despite signing it a year ago. He also said the government did not even have the exact number of legal laboratories operating in the state.
To this, Minister of State for Medical Education Ravindra Chavan said the GR would be issued before the end of the ongoing monsoon session of the state legislature--July 2.
Read Also:
Govt Rules allowing Pathology labs to run without Doctors: Delhi HC directs Centre, NABL to respond
Medical dialogues team had earlier reported that in 2016,  the state government first took out an order stating that DMLT holders would not be allowed to run path labs. However, just a few days later, the Maharashtra government did a turnaround on its own decision.
The reason for the turnaround of the order pointed to lack of registered pathology doctors in the state, especially in the rural areas. It was estimated that there were only 2271 registered MD pathologists in the state, while the number of pathology labs in the state surpass 50,000. Moreover, it implied that most of the registered doctors work in the urban areas, and the majority of the services in the rural areas are being provided by Diploma in medical laboratory technology ( DMLT) and Certificate in Medical Lab Technology (CMLT) holders.
Read Also: Maharashtra: Govt revokes order calling for ban on technicians running pathlabs