Sri Lanka records rise in dengue patients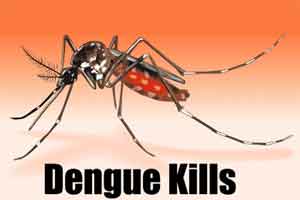 Sri Lanka's Ministry of Health launched a dengue eradication programme as the number of cases rose to over 18,000 with 24 people reported dead.
According to the ministry, the army, police and health officials will be deployed to neutralise dengue breeding grounds, Xinhua news agency reported.
Measures will be taken to eliminate dengue mosquito breeding grounds and take legal action against the owners of property where breeding grounds are found.
The ministry said that 18,735 patients have contracted dengue around the country.
So far, 6,009 individuals have been identified as having dengue in capital Colombo.
The cities of Colombo, Kolonnawa, Kaduwela, Dehiwala and Mount Lavinia in the western province have been identified as the areas most affected by the spread of dengue.